Insurance broking – "People don't know about it" | Insurance Business New Zealand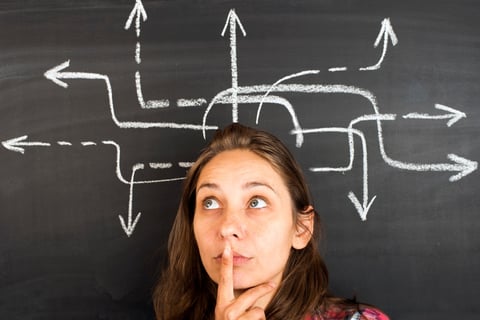 After being thrust into the unknown 13 years ago, MW Insurance's Jo Foster now enjoys a rewarding career in insurance broking – a professional option that the broker manager believes should be made more known.
"People don't know about it," lamented Foster, who herself had zero insurance background when she took on the challenge of working at her parents' Pukekohe-based company in 2009. "My father asked me if I'd like to join the business, and I jumped at the opportunity to work locally. I started off basically answering the phones and getting to learn the business.
"I was in sales and management previously, so I was kind of thrown into the deep end. Even the language that they used, the insurance jargon, was completely foreign to me. The only thing I knew about insurance was my vehicle insurance as a 27-year-old and my house insurance, and basically what I just heard through family conversations."
Foster described her foray into the sector as "very daunting" but was comforted by the fact that she was learning from her dad, industry veteran and MW Insurance managing director Malcolm Wrigley. The five-decade stalwart previously managed an NZI regional branch. It was that branch that became MW Insurance in 2008, initially serving as a tied agent of NZI before transitioning into a full-fledged broker working with multiple insurers.
Read more: Time for an insurance industry rebrand?
"Being Malcolm's daughter and stepping into the business, I had quite big shoes to fill," Foster told Insurance Business. "And he's still active in the business. He's done more than 50 years in insurance, so that was very helpful to me. He's obviously a wealth of knowledge, which I had 24/7 access to. That's definitely helped me on my way.
"I suppose that it was really because he absolutely loves his job, which inspired me. Thinking 'how can you love a job so much' really gave me that interest."
Not everyone, though, is as interested or even have the awareness of this career path, which is making hiring and growing the business a bit challenging. According to Foster, everybody is struggling to find qualified staff, even with the help of recruitment agencies.
Would she, then, be amenable to the idea of onboarding people with no insurance experience – like she was more than a decade ago – and showing them the ropes?
"Definitely, that would be something we would be open to, going forward," stated Foster. "I do think it is possible [to teach]. The right personality and the right attitude go a long way these days. I think you can learn. It's just a matter of having the right person in that role.
"I've even recently been thinking about approaching the local secondary school to see if there's any kind of internship or opportunity we could offer people within the holiday. We need to be thinking outside the square now."
Read more: Rising star on insurance broking: "Give it a go and give it your all"
At MW Insurance, for instance, Foster said no-one in the office went and sought out an insurance job.
The broker manager noted: "It's always something that they've just fallen into, or there's been an opportunity, or you've known someone, or it's 'starting off in the mailroom' type-thing. So, yes, it's not something that you always think about as a career option, but definitely it needs to be made more accessible."
Once you're in, Foster highlighted that the learning does not end and that it is a joy to be part of the solution for policyholders.
"I don't think you can ever stop learning," she told Insurance Business. "Insurance is always a changing game, so I don't think you can ever learn enough. And that's something that I try to instil in the staff here as well. If you can learn something and get your hands on it, then do it…
"I enjoy finding the right solutions for our clients. It's not so nice when you see devastation of property and all the things that go wrong, but it is nice to be able to be part of that solution for them. Knowing we've had the right policies in place and we're able to help them out, monetary-wise, to put them back in the same position, I definitely find that rewarding."
MW Insurance is manned by 12 people, including Jo and Malcolm, who service more than 3,500 clients. The family business specialises in business insurance, personal insurance, and rural insurance.