Napier flooding causes landslides, water damage claims | Insurance Business New Zealand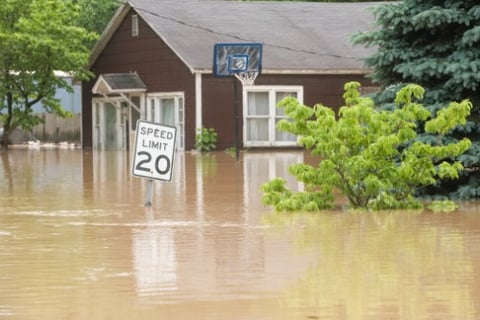 AA Insurance has received over 200 property and 140 motor claims as a result of the flooding in Napier, with landslides and extensive flooding in homes being the main causes of damage.
GM for claims Simon Hobbs said the team at AA Insurance has been kept very busy, and expects more claims to come in throughout the week.
One customer saw extensive damage to her home with part of the property torn off in a landslide, and the building is now unlivable and unsafe to enter. Another saw significant flooding, with water rising up to 150mm throughout the entire house and 600mm of water collecting in the driveway.
Read more: ICNZ and EQC offer advice and assistance to flood-affected customers
Many customers are now in need of temporary accommodation, and Hobbs says safety will be AA Insurance's the first priority. AA Insurance is working with The Earthquake Commission (EQC) on some claims, though its newly announced partnership does not start until next year.
"We are working with EQC and will notify them of any land damage claims for them to support, though the new partnership model between insurers and EQC is not set to take effect until the second quarter of 2021," Hobbs said.
"The majority of our customer claims will be managed by AA Insurance, including those for leaky roofs and flooded homes."
"Our assessors and contractors in the area have been able to start visiting customer properties to determine damage, help with cleanup and make emergency building repairs," he added.
AA Insurance currently has 15 customers in temporary accommodation. Of its 219 property claims, Hobbs says 19 are looking like large losses.
Read more: EQC partners with eight insurers on natural disaster claims
"There's no rush to make a claim, but the sooner you can, the sooner we can help," Hobbs said.
"Our team is ready to talk to customers with any flooding-related claims and get things sorted quickly – including temporary accommodation for both you and your pets should you need it.
"Although we won't know the extent of the damage for some time, we expect to be busy for the next few weeks, especially with the number of extensive claims coming through."