Claim time: the "moment of truth" for clients | Insurance Business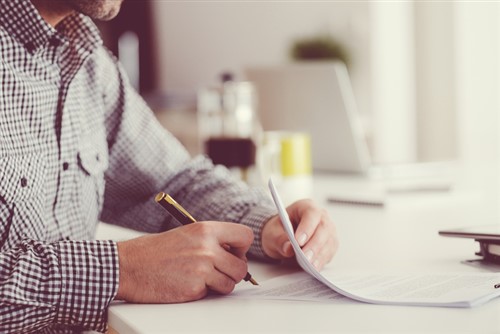 When it comes to working with a client, no time is more important than the time of a claim. It becomes vital for brokers and insurers to be at the top of their game when that call comes in, especially since this often means guiding clients through a challenging and deeply personal period of their life.
Jesse Brian, business claims relationship manager at NZI and Insurance Business Young Gun 2019 started her career at IAG Australia before re-joining the group in her native New Zealand, beginning in the earthquake space before moving to a claims management role. According to Brian, the claims space is often deeply challenging, but is also the most rewarding when working with clients who genuinely depend on you to help rebuild their lives.
"I never thought when I joined that I would still be here, but here I am 11 years later and still so passionate about what we do," Brian told Insurance Business.
"As I had initially started in the sales and service space, I wanted to expand my knowledge when I came home, hence entering the claims space. It sounds cliché but it's so true – claims are the moment of truth for our customers.
"Working on Canterbury Earthquake claims was something quite special, albeit incredibly challenging at times, and you quickly realise that you have the ability to have a significant impact on people's livelihoods. I love working in claims as every single day you get the opportunity to help someone – whether that be something small and niggly like sorting a windscreen chip, or helping someone rebuild their lives after a total loss house fire."
Brian's role is currently centred around supporting NZI's broker partners, claims teams and other internal stakeholders, and identifying and delivering solutions that help the end customer. She says the best thing about the job is the constant learning curve, as well as the opportunity to meet a vast array of different people from across the industry.
"I love that no day is the same, I get a tonne of variety and I am constantly learning," Brian said.
"What I love the most is the strong relationships that I have built with my brokers and the fact that they trust me to help them! There are some incredibly passionate people in this industry, and it is a pleasure to work with them and learn from them. The role does comes with its challenges of course – most commonly attempting to break down barriers, or as some would call it, 'red tape' to get things done."
"In 10 years time I suspect I'll still be in insurance, probably in a role that does not exist as yet," Brian concluded. "I would love to be in a leadership position that is building the strategic plan for the future, and also to be able to mentor and coach peers."