Establishing an insurance business post-COVID-19: Is it possible? | Insurance Business New Zealand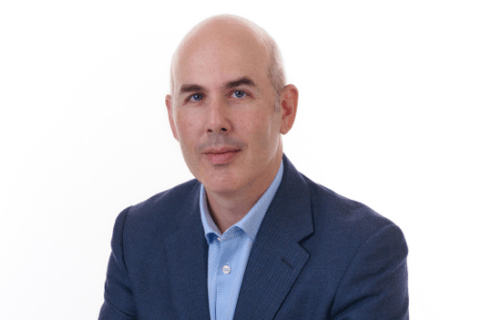 Many businesses either closed down or were neck-deep in challenges when the COVID-19 pandemic hit New Zealand, and some are still struggling even after the country eradicated the coronavirus.
Despite the impacts of the pandemic on the country, Insurely New Zealand founder Marc Hershman took a breath of courage and established a new insurance business with co-founder John Hardiman.
Hershman (pictured) was able to establish a new insurance business this year while dealing with the impacts of the pandemic on the industry, thanks to his extensive business experience from working in the insurance industry.
Hershman has honed his insurance skills by working with major insurance providers. He started his insurance career with a loss adjustor firm in London. His broking career kicked off later at Marsh Auckland as a support broker on major accounts. After a year, he was promoted to account manager with a small portfolio of clients, responsible for all aspects of service delivery. He eventually joined QBE Insurance NZ as an SME underwriter to further develop his insurance knowledge. With positive results, he was promoted to senior underwriter.
It was in his final year of underwriting that Hershman decided to establish a food business with his wife, allowing him to gain many connections and relationships.
While managing his food business, Hershman returned to Marsh as a contractor with a large portfolio of clients from major food brands, education providers, and SME businesses across occupations because he wanted to go back to working directly with clients and helping them with their insurance needs. However, as a contractor, he was self-employed, so he was able to continue running hospitality businesses while working in insurance.
This year, despite the impacts of the COVID-19 pandemic on the industry, Hershman has been successful in running several businesses – pushing him to face his fear of failure and establish Insurely NZ with Hardiman.
"I had been running several successful hospitality businesses and decided in late 2021 that it was time to use my skills to forge my own path in insurance," Hershman said. "I wanted the freedom to be able to deliver better customer experiences."
With many companies going digital since the pandemic hit the country, Hershman and Hardiman focused on investing in technology to ensure that the company remained resilient.
"In my view, insurance in NZ has been slow to adapt to the modern digital world and had long been centred around product, not customer," Hershman said. "I am really excited by the opportunities ahead for Insurely as we move further into this highly connected, increasingly digital world. The industry is in transition. COVID was a wake-up call that customers' needs and expectations are changing."
Hershman added that he and his co-founder believe that insurance should be hassle-free and fully transparent to clients.
"Efficiency and innovation are at the heart of what we do. We will look to technology and partnerships to help us build a more efficient customer experience," Hershman said.
The founders aim to continue developing their offering and improving customer experiences as customers' expectations continue to "change with the rapid digitalisation of the economy and increased connectivity in many aspects of people's lives."