From falling into the industry to owning an insurance company | Insurance Business New Zealand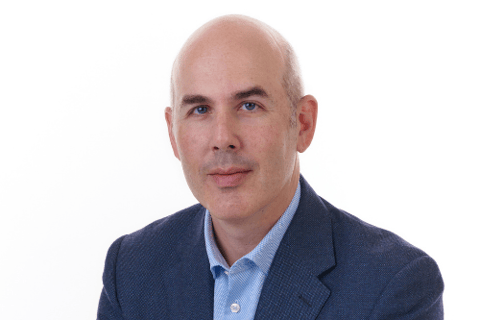 Many insurance professionals fall into the industry rather than picking a career in insurance on purpose – but far fewer enjoy their work so much that they decide to establish an insurance business.
That was the case for Marc Hershman (pictured), the founder of independent insurance brokerage Insurely NZ. He recently shared with Insurance Business how he started his insurance career and what ultimately led to founding a company alongside his business partner John Hardiman.
Around 20 years ago, Hershman, who graduated with an honours degree in business in 2000, fell into insurance at a loss adjustor firm in London, UK.
His broking career kicked off later at Marsh Auckland as a support broker on major accounts. After a year, he was promoted to account manager with a small portfolio of clients, responsible for all aspects of service delivery.
"I was fortunate to work alongside a very experienced broker and a very talented team of insurance professionals. I really enjoyed the variety of the role and getting to know my clients and their businesses," Hershman said.
He soon decided to develop his insurance knowledge, pushing him to move to QBE Insurance NZ as an SME underwriter.
"This was an excellent experience for me and allowed me to develop my knowledge across a range of product lines. The book of business that I inherited was not performing particularly well, and there was a requirement to turn this around," he said.
Due to positive results, Hershman was promoted to senior underwriter responsible nationally for a large portfolio of SME businesses of around $18 million GWP.
Commenting on his promotion, Hershman said: "Finally, I moved on to underwriting larger, more complex corporate property, construction motor, and marine risks, including the Department of Internal Affairs and EBOS.
"I loved the experiences, the technical knowledge gained, and relationships that developed. Despite all the technological advances, I believe that relationships are key to a rewarding career in the industry. I am still connected to many of my peers from the time, some of which became senior leaders in the industry."
In his final year of underwriting, Hershman established a food business with his wife. While he had many great connections and relationships in the small business world, he admitted that he wanted to get back to working directly with clients and helping them with their insurance needs – and Marsh gave him an opportunity to do that.
"The opportunity arose to return to Marsh as a contractor with a large portfolio of clients from major food brands, education providers, and a range of SME businesses across occupations. As a contractor, I was self-employed with a degree of freedom that suited my world as a dad of two young girls," Hershman said.
In late 2021, despite the COVID-19 pandemic, Hershman decided that it was time to use his skills to forge his own path in insurance – leading to the establishment of Insurely NZ.
"I wanted the freedom to be able to deliver better customer experiences. In my view, insurance in NZ has been slow to adapt to the modern digital world and had long been centred on product, not customer," Hershman said.
"John Hardiman and I had worked together at QBE many years ago, and the timing was perfect for us to join forces to create Insurely. We have very different and complementary skill sets. That's really important for any business partnership."
Reflecting on his insurance journey, Hershman advises people interested in insurance to be a sponge, learning as much as they can from experienced people in the industry.
He added: "Do not wait for opportunities to come to you; create them and take control of your development. The industry might not have a sexy brand image like others, but it can offer a varied, interesting, and thoroughly rewarding career. Talk to people in the industry before joining it."