How one broker set herself up to get 'the best of both worlds' | Insurance Business New Zealand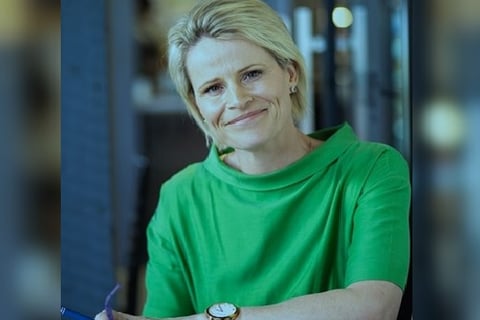 It's rare that a job can offer you the best of both city and rural life, but for Women in Insurance Broker of the Year finalist Fiona Keenan, this is exactly what opening up her own brokerage has allowed her to do.
Keenan started her insurance career by joining New Zealand's rural insurer FMG, and she stayed there for over 20 years before opening up My Insurance Lady – an independent advisory business specialising in personal insurance lines for the rural community. She says that her path to success has been a very demanding one, but that ultimately it's all worth it to do a job that you love.
"I specialise in the rural market, and I'm a personal adviser to the people living in rural communities," Keenan told Insurance Business. "I absolutely love it, and, to quote Confucius – if you choose a job you love, you never work a day in your life. That's how I feel, and I'm very privileged to be looking after people."
"A key difference of my business is that I don't sell insurance – I give advice, and I help people manage their claims experience," Keenan explained.
"It's always a very stressful time. The claimant might have lost a partner or have a sick child, or they might be dealing with an illness or injury. What I do is all about providing backing, and my job is to make sure I'm on top of everything at claim time. We operate a very personalised service, and each claim is handled personally by me."
Keenan estimates that approximately 60-70% of her book is comprised of people living in rural townships, with the rest of her clients being a mix of city professionals including lawyers, accountants and teachers. She says setting up her base in Dunedin has allowed her to be close to the clients that she serves, but also affords her 'the best of both worlds' when it comes to city and rural life.
"When I set up my brokerage I wanted to have a real presence here," Keenan said. "So I set up my office and staff here in Dunedin, and I have clients all over Otago and Southland. I get to work on farms in the country every day but I come home to the city at night, so I've really got the best of both worlds!"
When it comes to breaking away from an insurer and setting up your own business, Keenan says you need to be prepared to constantly push yourself, and to put in a lot of hard work before you see results.
"You have to be highly organised and disciplined to succeed," she explained.
"It can be a lonely world and it's a hard job, but it's also extremely rewarding. You'll have to do the same sorts of activities week in week out, and that's where the discipline comes in – but I've had some amazing mentors who have really helped me since the beginning, and I've relied heavily on their encouragement."
"With regards to the Women in Insurance Awards, it's very nice to be acknowledged!" Keenan concluded.
"It'll be an amazing networking opportunity, and I'll be fascinated to hear the stories coming from the best of the best."