Manager on how organisation skills helped her succeed in the industry | Insurance Business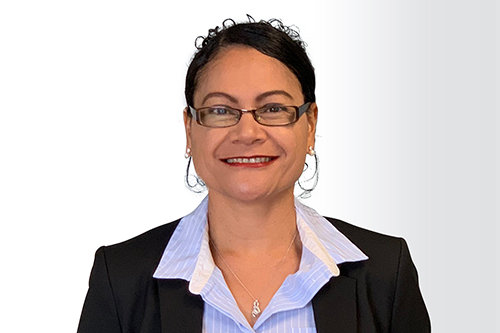 Life in the insurance industry can sometimes be overwhelming because of the mountain of tasks that insurance professionals have to deal with daily – but it seems Delta Property Insurance administration & finance manager Tiffany Matakapea has it all figured out.
Matakapea (pictured) entered the insurance industry as a stepping stone for her future career plans. However, a sense of fulfilment inspired her to stay in the industry for decades.
"My journey into the insurance industry started with NZI through a friend," Matakapea shared. "My original plan was to take on a missionary role somewhere as I'm a Mormon, and then come back to New Zealand and train to be a primary school teacher. Insurance was always going to be a stepping stone for me – until I found out how much I enjoyed it!
"I started in the claims recovery department at NZI. We were responsible for chasing debtors and going to court to get a resolution when the debtor failed to settle their premium payments. After a few months, I got more responsibility and represented NZI at court hearings."
She admitted that she almost jumped ship when she was offered a role in a law firm after years of moving from one managerial position to another in different insurance companies. However, her heart remained in insurance.
With decades of financial and admin experience, the seasoned manager has already mastered multi-tasking – which helped her to succeed in the industry.
"I've got a Masters in making lists and a Ph.D. in prioritisation! [I] always look at the big picture; make sure [I] make the most of the resources available to [me]; and I delegate, negotiate, and agree to timeframes and deadlines," Matakapea said. "I've found that if you're fair and respectful and it's reciprocated, you get the best result for everyone. Working collaboratively is so important, and there's definitely NO 'I' in 'team'!"
She also noted how her time at Marsh trained her to be more organized, which eventually helped her in her role at Delta.
"You definitely learn how to multi-task. Working in a department of 50+ people with diverse personalities can be a challenge, but fun as well," she said. "At one stage, the responsibility for staffing and account allocation landed on my desk due to managerial turnover. I loved that opportunity. We all worked together and made it happen.
"You learn to juggle many things and wear many hats. You see things that need to be done, and you do them. You become a great listener, mentor, counsellor, leader, cheerleader, mother, and teacher. You become Tinkerbell – the glue that holds everything and everyone together!"
Matakapea shared that she has faced a myriad of challenges in her career, but her organisational skills helped her deal with anything that came her way.
"Moving from a broking background into property underwriting has posed some challenges, particularly from a technical standpoint where you need to understand the differences in the approach to insurance and how risks are rated," she explained. "How did I deal with this? I made a list of the things that I needed to learn and do first, did my research, asked lots of questions, and everything fell into place."
"After 15 years with one company, you also need to acclimatise into new company culture with new people – a most enjoyable acclimatisation process at Delta," Matakapea concluded.