Marsh leader: brokers need to focus on education, risk management | Insurance Business New Zealand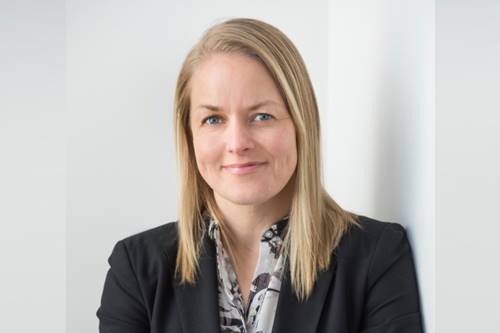 Kelly Butler has been in the insurance industry for more than 20 years. She was first introduced to insurance at HIH Insurance, Australia's former second largest insurance company, where she used to serve her boss coffee. Later she worked and held different roles with various insurers including RFIB in the UK, QBE Insurance in NZ and Willis in Australia.
Now, Butler is the cyber practice leader Pacific for Marsh, a global leader in insurance broking and risk management solutions.
Insurance Business caught up with Butler to learn more about her role at Marsh. In this Q&A, Butler talks about New Zealand businesses and their cyber readiness. She also shares her predictions for the cyber risk insurance space in the years ahead.
Insurance Business: Who or what has inspired you to be involved in the insurance industry?
Kelly Butler: It was my first job out of school, I was hired to be an administration assistant for the liability division of HIH and also make coffee for the CEO Ray Williams when he was in Melbourne. At the time, I was not very familiar with the industry or the opportunities that existed within it. However, fast forward 20 years and my time in the industry has taken me all over the world, allowed me to work with some of Australia's largest clients and meet incredible professionals across all industries.
IB: You previously worked with a number of insurance companies internationally, including RFIB in the UK, QBE Insurance in NZ and Willis in AU. What have you learned from these experiences and how do these lessons help you now?
KB: Yes. I have been very lucky to work around the world within the insurance industry both with insurers and on the broking side.
From an insurer point of view, I spent most of my time in claims departments, which gave me incredible insight into how valuable insurance is at a time of crisis. Taking that experience to broking nine years ago helped me appreciate that it is really all about the client, we are not simply selling an insurance product. Rather, we are in a unique position to provide innovative risk management solutions.
IB: Tell us briefly about your role at Marsh and in the industry as a whole.
KB: I head up the cyber practice at Marsh in the Pacific region, which oversees both client advisory and placement services for cyber risk. In addition, I serve as the senior cyber advisor for some of Marsh's largest clients. Our cyber practice started two years ago with just myself and has now grown to a team of five and we are still run off our feet!
IB: What are the main challenges facing brokers today?
KB: From a cyber perspective, every single business has a cyber risk regardless of their size or industry, therefore, all brokers need to educate themselves in this rapidly evolving space. Given that cyber insurance is still in its infancy as a product and still in development, the majority of work for insurance brokers revolves around both education and risk management.
IB: Are New Zealand businesses well-equipped in terms of cybersecurity practices, i.e. having policies in place to prevent a cyber breach?
KB: NZ businesses are still a bit behind the rest of the world in term of cyber readiness. It's certainly higher on the agenda overall than it was say two years ago, but, like Australia, I believe there is still much room for improvement and policy uptake. Businesses need to overcome the mindset of geographical isolation that has traditionally protected them in the past from other global threats.
IB: What are your predictions for cyber risk insurance in the year ahead?
KB: Cyber insurance traction is increasing, the industry is growing rapidly, and the technology around continues to evolve at a quick pace.
My predictions for 2019 are that, while coverage continues to expand, insurers will look to closely monitor their aggregation risk to large losses. Additionally, they will also be looking to remove any unintended "silent cyber" coverage by adding affirmative / non-affirmative language to their non-cyber policies to clarify where they will and won't provide coverage for a cyber event.
Read more: Marsh announces "first of its kind" programme
IB: Outside the insurance business, what do you enjoy doing?
KB: I love travel and sports so I try and combine them together (I have been to the past three rugby world cups and all tennis grand slams around the world). I also have a passion for animals and have three rescue animals (one dog and two cats) and will start fostering cats to rehome soon.
IB: Complete this sentence: If I wasn't in insurance, I would be…
KB: Prime Minister of Australia.