Exposure in the just-in-time supply chain | Insurance Business New Zealand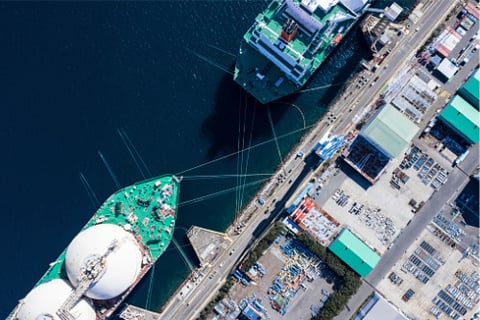 The grounding of the Ever Given in the Suez Canal in March has highlighted the delicate nature of the global supply chain at a time when it was already under monumental stress as a result of the COVID-19 pandemic. The massive container ship, which weighs 224,000-tons and is longer than New York City's Empire State Building, was beached during strong winds and a sandstorm, blocking the key global shipping route for six days until she was re-floated and freed.
The blockage delayed about 300 cargo ships, and many others were rerouted, causing significant disruption to the global supply chain. The incident was proof of how a disruption in one part of the world can have a profound impact on supply in another part of the world. These disruptions can come in all shapes and sizes; it could be a global health crisis like the COVID-19 pandemic, a weather catastrophe, political tension, war, or these days, a mass technology failure.
"When we see incidents like the COVID-19 pandemic at one level, or the grounding of the Ever Given at another, we start to realise what an interconnected world we live in," said Andrew Yeoman, CEO of Concirrus, an insurtech focused on specialty marine and commercial automotive insurance. "We have changed our supply chains to be as lean and just-in-time as possible, [which means] that a disruption in one part of the world can have an [almost immediate] impact on the availability of goods in another. The COVID-19 pandemic has shown us that we have a very finely tuned global supply chain."
Read next: Suez ship owner asks freight owners to split damages
The pandemic has impacted the marine shipping industry and the global supply chain in many ways. Over the past year, countries around the world have implemented measures to slow the spread of the coronavirus, using different tactics from national quarantines to travel bans, border closures, and the temporary closing of non-essential businesses and schools.
Yeoman reflected: "When people didn't travel as much, the price of oil came down significantly, and because of that, it became more economical for vessels to sail around the Cape of Africa than it was to transit through the Suez Canal. So, the pandemic had all sorts of unexpected impacts, both at the macro and micro levels."
It's not just global health crises like the COVID-19 pandemic that can disrupt the marine shipping industry and blow up the just-in-time global supply chain. Climate change is another key risk causing headaches for the industry. Climate change will inevitably have an impact on global sea levels, which will open up certain shipping routes and close others. When routes change, this can have a knock-on effect on a shipping company's entire risk profile.
Read next: Aon develops industry collaboration to protect COVID-19 vaccine shipments
Cyber risk is another potentially disruptive force in the marine industry, where everything that can be digitalised is being digitalised, according to Yeoman. A lot of ports are now underpinned by Internet of Things (IoT)-connected technology, vessels are increasingly autonomous, and the global supply chain is being managed and monitored with technology.
"If hackers manage to shut down the operating systems on a vessel, or they infiltrate the systems of a port-side container handling facility and disrupt processes, those incidents can have massive consequences," Yeoman told Insurance Business. "Unfortunately, we live in a world where there are bad actors, and every device that gets connected, and every system that gets interconnected provides a new entry point for cyber threats. The attack surface area for cyber is increasing on an exponential basis."