Central Otago road named New Zealand's most dangerous | Insurance Business New Zealand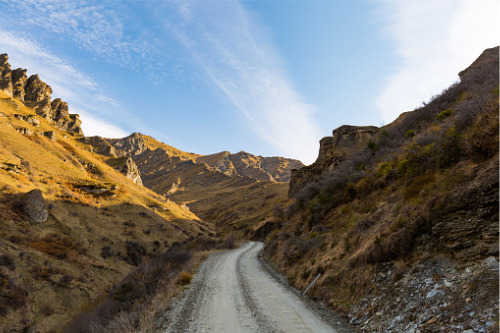 A road in Central Otago has been declared as New Zealand's most dangerous road by an international survey by Australian insurer Budget Direct.
The study revealed that Skipper's Canyon Road, a 26.5km road overlooking the Shotover River is the most dangerous road in the country. While it is not the road with the most number of fatalities caused by car accidents, it is located in very precarious terrain. It is a very narrow and steep unsealed road that was carved into steep cliffs more than 140 years ago, during the gold rush.
Many rental car companies have clauses banning their vehicles from being driven on this road.
According to Budget Direct's study, 1.35 million people die in road accidents every year, with more than half being pedestrians, cyclists, or motorcyclists. In some cases, the COVID-19 lockdowns even made roads more dangerous despite fewer vehicles being driven, due to more open roads encouraging motorists to take more risks while driving. In the US, road deaths increased by 8% despite mileage decreasing by 13%
Data gathered by Budget Direct showed that Australia's most dangerous road is the M4 Western Motorway, with six deaths over a five-year period. For the US, it is Interstate 45, with five fatal accidents for every 100 miles. In the UK, A1010 generates seven accidents per one million vehicle-miles driven.