How young Kiwi drivers can save on car insurance | Insurance Business New Zealand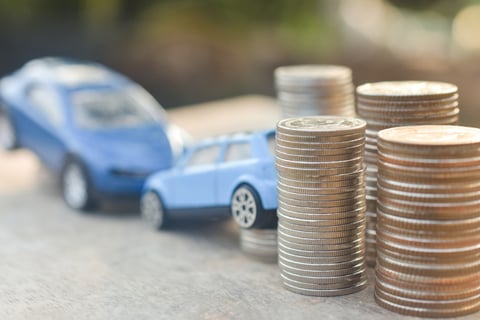 Despite comprising the smallest demographic of the country's driving population, young motorists, or those aged under 25, accounted for almost a quarter of all minor injury crashes in the past 18 months, new data from Waka Kotahi NZ Transport Agency (NZTA) has revealed.
Figures from the Crown entity between January 2021 and June 2022 showed that of the 11,999 minor crashes that occurred during the period, 2,758, or 23%, involved under-25 drivers. Of these, 2,338 were found to have been either primarily or partially caused by a young driver – a whopping 85% of all incidents.
These statistics illustrate the risks car insurance companies face when providing coverage for young and inexperienced motorists and why auto premiums cost significantly higher for those in the age bracket.
Read more: One in six Kiwis have lied on their car insurance application
How does car insurance work in New Zealand?
Motor cover in New Zealand can either be for market value – what the vehicle is worth before the accident occurs – or for agreed value – a figure the insurer and policyholder have agreed upon at the beginning of the contract and at each renewal.
According to the Insurance Council of New Zealand (ICNZ), auto insurance companies typically offer three types of policies. These are:
Third party: The least expensive type of policy, this pays for damages a driver causes to other people's vehicle or property.
Third party, fire & theft: This provides the same coverage as third-party insurance but also offers financial protection in case the driver's vehicle is stolen or catches fire.
Comprehensive: This offers the broadest coverage, including damage to a motorist's car and costs for "salvaging your vehicle from an accident scene and towing it to a repairer." Because of this, it is the most expensive type of policy.
Motor insurers also generally include an uninsured motorist extension, or innocent party protection, in their policies. Under the terms of this extension, the insurance company will waive the policyholder's excess and maintain their no claims discount if the vehicle is damaged by an uninsured driver – provided that the uninsured driver can be identified, and they acknowledge their involvement in the accident.
Car insurance is not mandatory in New Zealand. However, it is still recommended that motorists carry at least third-party coverage, so they are financially protected from liability in the event they cause damage to other people's property.
Read more: Three motor claim examples that prove telematics technology is a must
How much does car insurance cost for young drivers in New Zealand?
Because of the perceived risks, the lower the driver's age, the higher the price of premiums. Research conducted by consumer financial website MoneyHub NZ indicated that, all things being equal, a 17-year-old driver pays more for car insurance than their 21-year-old counterpart.
However, there is a range of other factors that affect premium prices, including:
| Factor | Impact on premiums |
| --- | --- |
| Gender | Men typically pay more in auto insurance than women |
| Driving experience | Drivers who have had their licenses longer have cheaper premiums |
| Address | Some areas are more prone to accidents and thefts than others, which pushes up insurance costs |
| Vehicle make and model | The premiums for large vehicles with high-powered engines are typically more expensive than those for smaller cars |
| Vehicle modifications | Additional costs on car insurance depend on how much the enhancements raise the vehicle's value |
| Where the car is parked | Vehicles parked securely in a locked garage result in lower premiums compared to those parked on the street |
| Annual mileage | The more time spent on the road, the bigger the risk and the higher the premiums |
| Type of coverage | Basic third-party policies are cheaper than comprehensive coverage |
| Excess amount | The higher the excess, the lower the premiums, however, drivers must make sure they can afford to pay the out-of-pocket costs |
| Payment mode | Drivers can avail of between 10% and 20% discount on premiums if they opt to pay annually instead of in monthly instalments |
To help young Kiwi drivers work out how much they will pay for car insurance, MoneyHub NZ has created a "young driver car insurance comparison table," which the firm updates regularly. The table includes a shortlist of insurers MoneyHub NZ believes offer the best coverage.
Read more: How vehicle insurance spells death for $1bn auto repair industry
The sample table below details the quotes for a 2010 Toyota Corolla with no car alarm and parked off-street but not in a garage. The prices are for a fully comprehensive policy for a 17-year-old motorist driving 2,000 kilometres each year, has no accident history, and holds a restricted licence since 2021. Insured value is $9,000. The figures are up to date as of May 2022.
Location

State Insurance

Trade Me Insurance

Tower Insurance

Takapuna, Auckland

$1,225.80 (Male)

$1,190.23 (Female)

$2,050.47 (Male)

$1,622.96 (Female)

$2,516.73 (Male)

$2,297.56 (Female)

$1,609.30 (Male)

$1,421.15 (Female)

$1,880.63 (Male)

$1,647.63 (Female)

Henderson, Auckland

$1,275.05 (Male)

$1,225.80 (Female)

$1,878.43 (Male)

$1,486.96 (Female)

$2,647.03 (Male)

$2,416.89 (Female)

$1,794.98 (Male)

$1,584.98 (Female)

$2,110.56 (Male)

$1,850.51 (Female)

Mangere, Auckland

$1,250.18 (Male)

$1,213.89 (Female)

$1,749.10 (Male)

$1,384.73 (Female)

$2,784.61 (Male)

$2,542.31 (Female)

$1,980.63 (Male)

$1,748.81 (Female)

$2,340.48 (Male)

$2,053.39 (Female)

Hamilton

$1,057.72 (Male)

$1,016.96 (Female)

$1,724.63 (Male)

$1,365.38 (Female)

$2,206.24 (Male)

$2,013.86 (Female)

$1,237.98 (Male)

$1,093.50 (Female)

$1,420.78 (Male)

$1,241.86 (Female)

Wellington

$1,089.28 (Male)

$1,047.27 (Female)

$1,664.04 (Male)

$1,317.49 (Female)

$2,118.56 (Male)

$1,933.49 (Female)

$1,652.15 (Male)

$1,458.97 (Female)

$1,933.69 (Male)

$1,694.46 (Female)

Christchurch

$1,166.93 (Male)

$1,121.89 (Female)

$1,635.63 (Male)

$1,295.03 (Female)

$2,320.69 (Male)

$2,118.57 (Female)

$1,523.61 (Male)

$1,345.53 (Female)

$1,774.51 (Male)

$1,554.00 (Female)

Dunedin

$1,047.27 (Male)

$1,006.91 (Female)

$1,587.29 (Male)

$1,256.81 (Female)

$2,184.32 (Male)

$1,993.16 (Female)

$1,280.82 (Male)

$1,131.31 (Female)

$1,473.84 (Male)

$1,288.69 (Female)

Standard excess

N/A (see below)

$400

$400

$400

$400

Young driver excess

(paid on top of the standard excess if a young driver makes a claim)

$1,150

(under 25 years of age)

$550

(under 25 years of age)

$700

(under 21 years of age)

$450

(driver is between 21 and 24 inclusive)

$750

(under 21 years of age)

$750

(under 21 years of age)

$500

(driver is between 21 and 24 inclusive)

Total excess per claim

(for a young driver making a claim)

$1,150

$950

$850 to $1,1,00

$1,150

$900 to $1,1,50
Source: MoneyHub NZ
Read more: Is advanced technology actually lowering car insurance premiums?
How can young drivers save on car insurance?
Unfortunately, there is no way around it. Drivers under-25, they will have to pay more for auto insurance compared to the average motorist. However, there are simple and practical ways industry experts say can help bring premiums down. Here are some of them.
1. Be conscious of the car you drive
Expensive cars are not only more expensive to insure, they are also more costly to repair and may also be a target for thieves. Novice drivers can benefit from choosing a ride that comes with lower premiums.
2. Take defensive driving courses
Taking safe driving courses not only shows that you are committed to becoming a better driver, it can also qualify you for discounts. It would be best though to talk to your insurer before enrolling in courses to know which discounts you could be eligible for.
3. Avoid modifications
Expensive modifications drive up premium prices. Some may void coverage altogether, especially if these were not disclosed to your insurance provider. Before incorporating any enhancements in your vehicle, be sure to speak with your provider to know how much these will affect insurance costs.
4. Practice safe driving
The most effective way to lower premium prices is to maintain a clean driving record. Insurers already view young drivers as risky clients. Avoid feeding this perception by keeping your records spotless. Doing so can likewise make you eligible for a no-claims bonus.