NZ micromobility market to grow rapidly until 2030 | Insurance Business New Zealand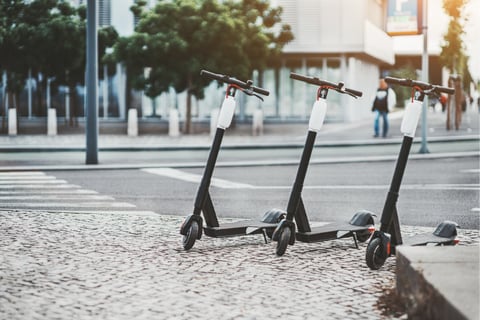 The New Zealand micromobility market's revenue is estimated to grow from $9.5 million in 2020 to $2.4 billion in 2030, representing a compound annual growth rate of 64.3%.
The rapid growth is being driven by the low cost and high convenience provided by these modes of transport, supportive government policies, and burgeoning demand for reducing traffic congestion in cities, a study by P&S Intelligence found.
According to the study, there is a large need to reduce transportation costs in New Zealand, and micromobility presents a low-cost alternative to traditional petrol-powered vehicles. While lower vehicle sales may cause a decrease in revenue for car insurers, widespread adoption of e-scooters and similar modes of travel could open a new market for insurance.
Read more: The growth of the E-scooter and its insurance challenges
However, this is not without challenges. The ACC reported $7 million in accident claims related to e-scooters across a 15-month period. As rules regarding micromobility are yet to be fleshed out, some riders may act dangerously, increasing the risk of injury. Drivers of other vehicles may not be used to sharing the roads with a new type of transport, which can also add another layer of risk.
Another positive feature of micromobility services is that these bridge the gap in first- and last-mile connectivity better than conventional shared mobility, the study said. Preference for micromobility has also been boosted by the COVID-19 pandemic, as the single occupancy and open-air nature can help reduce the chance of transmitting the virus.