EQC looks back at New Zealand's deadliest natural disaster | Insurance Business New Zealand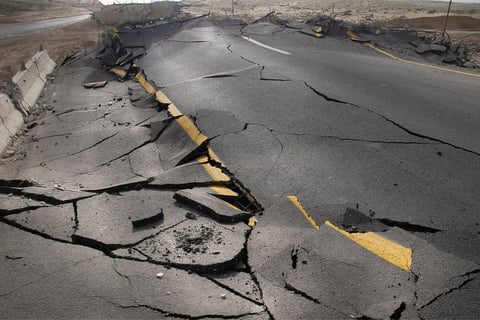 Ninety-one years after a deadly earthquake hit Hawke's Bay, the Earthquake Commission (EQC) looked back at how historic events have helped shaped New Zealand's disaster response and resilience efforts.
The earthquake, which struck on Feb. 3, 1931, caused 256 deaths and injured thousands. It remains the deadliest natural disaster in New Zealand to this day.
"The Hawke's Bay earthquake was a significant event and showed us that building resilience has to be our focus for the future," said Natalie Balfour, EQC research manager. "It's our vision that resilience to natural hazards becomes embedded in all aspects of decision-making for our homes, towns and cities. We hope this work will reduce the impact of future natural hazards on people and property in Aotearoa."
EQC said that its significant investments in research help experts better understand the hazards triggered by earthquakes, such as liquefaction, tsunami and landslides, as well as what New Zealanders can do to better prepare.
The research includes studies on understanding earthquake and tsunami risk, figuring out more resilient ways of building and guiding smarter land use.
EQC also publishes resources for the public, such as the Quake Safe Your Home guide, that help New Zealanders better prepare for natural hazards and recover afterwards.
"What we've been able to accomplish and understand over the years, the expertise we've invested in is exciting; and this continues today," Balfour said. "This research helps EQC find ways to address our country's current and future natural hazard risk and identify ways to boost the resilience of Aotearoa."