Former advisory group criticises EQC for "lack of clarity" | Insurance Business New Zealand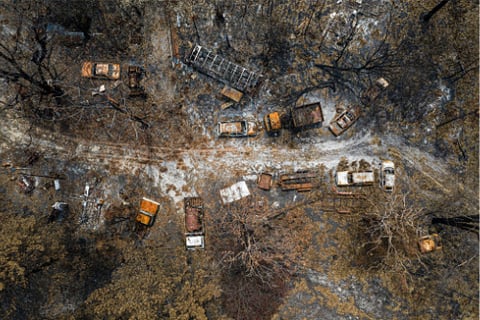 EQC's new Natural Disaster Response Model, a partnership with private insurers, has received criticism from members of a former advisory group.
In the new model, which was launched in June, claimants deal with private insurers directly for all claims.
Former members of the Claimant Reference Group (CRG) questioned the model and criticised EQC for allegedly failing to provide convincing answers whether the model has sufficient quality assurance frameworks in place, RNZ reported.
EQC denied any shortfalls, and the group members hit back, saying that future disaster victims making claims with EQC could be in for an even harder time.
In its response, a spokesperson for EQC said that the model has 11 quality assurance categories, determined by 120 metrics. These include various audits, a panel of natural disaster claims experts and customer feedback channels. A relationship manager also looks after EQC's and the insurer's performance. It also works with external auditors Ernst and Young.
"Insurers have agreed to provide EQC with findings from their internal and external audit results, where these have relevance to the services they provide to EQC," the spokesperson told RNZ. "Insurers will also disclose relevant findings from reviews of insurers by regulatory agencies.
David Townshend, former CRG member, said he and other members have been asking EQC for more than a year about its quality assurance mechanisms, but the information given to them by EQC was not detailed enough
"My first observation was they don't really understand what quality assurance is in a technical arena," Townshend said. "I think they've been focused on quality assurance in a financial arena, so answering to Treasury, underwriters and government. And it shows because they've got Ernst and Young auditing them. EY has not provided, to my knowledge, any technical oversight of what EQC do."
According to Townshend, EQC must provide more information on how insurers will assess the damage.
EQC responded further, saying that it has experts on the ground helping out with claims.
"EQC's internal Natural Disaster claims management and assessment subject matter experts have individual relationships with insurers and will spend face-to-face time with insurer staff members onsite, be available to answer questions online, and will be supporting them when completing onsite assessments to answer questions and carry out quality assurance activities," the commission said.
Meanwhile, Ali Jones, another CRG member, said that EQC might not understand what the group wants to find out, and argued the need for more than financial auditing.
"It was an overview and a lot of the questions that we had weren't able to be answered and the detail that we needed wasn't there, either," she said.
EQC denied there was any misunderstanding, and assured customers that it will continue working to help people understand the new model fully.
"The Claimant Reference Group, including Ali Jones, were briefed on the Natural Disaster Response Model, including a detailed overview of the assurance approach for the model, ahead of the public announcement of the partnership between EQC and insurers in October 2020," EQC said.