Insurance scheme covers homeowners affected by landslides – EQC | Insurance Business New Zealand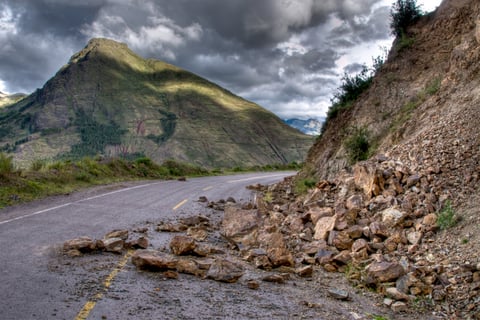 With severe weather events becoming increasingly frequent in New Zealand, Toka Tū Ake EQC has reminded homeowners that land damage caused by natural disasters is covered by the EQC Act.
"New Zealand is fortunate to have one of a very limited number of insurance schemes in the world that offers any form of insurance cover for land damage from natural disasters," said Toka Tū Ake EQC chief executive Tina Mitchell, adding that landslides are a common aftermath to storms, floods, and tornadoes.
The EQC Act covers the land under a home, the land within eight metres of a residence, and the land supporting a driveway, up to 60 metres from the front door. Its coverage also includes bridges and culverts within 60 metres, as well as some retaining walls to support your home.
Mitchell emphasised the importance of being fully aware of the extent of this scheme, pointing to recent media reports that showcased instances where damage to a property went beyond its limitations.
"Situations that fall outside the scheme are heartbreaking, and as much as we wish we could help, we can only work within the bounds of the EQC Act, which has been set up to provide fairness across all homeowners, whether you have a tiny garden, a lifestyle block or five km driveway to the main road," she said.
Mitchell added that one of the most common claims received by the commission involve landslides. She also noted that more New Zealanders have died as a result of landslides compared to earthquakes in the past 150 years.
"To better reflect that we help people recover from a range of natural disasters, not just earthquakes, we recently adopted a new name – Toka Tū Ake – which means the foundation from which we stand strong together," Mitchell said.