Insurers provide support on the ground for flood-impacted customers | Insurance Business New Zealand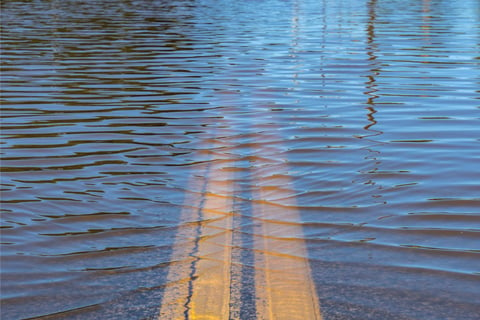 AMI, State and NZI Insurance said they are actively supporting customers impacted by the recent floods in Nelson, Tasman and Marlborough.
Customers of IAG's NZ businesses can head to the Nelson Community Hub at the Trafalgar Centre to receive face-to-face assistance on claims, as well as general insurance support.
"Our assessors have been on the ground since Friday and are underway in making contact with our most impacted customers to review the extent of the damage," said Wayne Tippet, IAG's executive general manager for claims.
According to Tippet, a total of 563 claims had been received by the insurer as of Monday morning, with more likely to follow as customers head home and begin to assess the damage caused by the heavy rain.
"Many of our customers are reporting damage from water ingress and flooding to their homes and property with reports of vehicles being flooded also," he said.
The Nelson and Tasman regions appear to be the "worst affected," according to Tippet, but claims from Northland, Auckland, Taranaki, Wellington and Marlborough have also been reported.
"We encourage our customers to get in touch once it is safe to do so, and once they have had a chance to assess the damage, or if they need support from us," Tippet said. "We are here to help and the quickest way our customers can make an insurance claim is online, but if they prefer to speak to someone, they can of course give us a call. Please note our NZI customers should contact their broker in the first instance."
Like IAG, Vero Insurance has also established a drop-in centre at Nelson to help their flood-impacted customers.
"We've had a presence in Nelson since Friday, so we can meet with our customers and arrange property assessments as soon as possible," said Jane Brewer, Vero's EGM of consumer.
Vero has so far received over 415 claims related to flooding and landslips through Vero's intermediated and partner channels, with more than 178 of these being claims underwritten by Vero. According to Brewer, the claims relate to consumer land and property from top of the North and across the South Island, particularly Wellington, Nelson, Marlborough, and the Milford Sounds area.
Brewer added that Vero is continuing to make assessments in order to identify areas most at risk and understand the impact that the recent floods have had on their customers.
"Affected customers are encouraged to make contact with our Vero people on the ground or contact their insurance broker as soon as possible, an assessor will be arranged, we can carry out any urgent work, and begin progressing claims," she said.