River flood costs reach over $100 million a year – report | Insurance Business New Zealand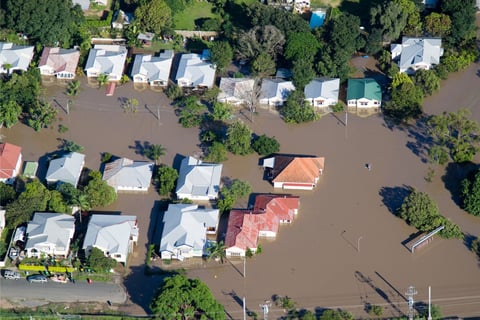 The average annual cost of river flooding to residential properties has reached over $100 million and is expected to rise even more in the following decades, according to recent climate analysis.
A joint report from CoreLogic and Munich Re found river flood costs could increase by more than 20% by 2050 and exceed 30% by the end of the century.
Additionally, 11% of New Zealand's residential property value is currently exposed to river flood risk. This risk is expected to increase to 17% by 2050.
Furthermore, 5% of properties exposed to flood risk are currently located within flood risk zones, likely increasing to 9% by 2050.
Scott Hawkins, managing director of Munich Re Australia, said floods and other weather-related disasters might become "as destructive to New Zealand as earthquakes" in terms of cost as climate change increases the frequency of extreme weather events.
"As the risk increases strongly for many regions, it is essential for communities, commercials and individuals to understand and manage their exposure to climate risks," Hawkins said.
Also revealed in the report were regions most at risk to river flooding. Otago in the South Island has one of the highest flood risk concentrations when calculating annual average river flood loss relative to the region's total property value.
Other areas mentioned in the report include Auckland and Wellington, as well as the Hawkes Bay, Manawatu-Wanganui and Marlborough regions, which were predicted to see some of the highest increases in average annual flood loss by 2050 at 33%, 23%, and 21% respectively.
In an interview with RNZ, CoreLogic NZ head of research Nick Goodall said the worsening risk of floods could make insurance unaffordable for many homeowners, especially in high-risk areas where insurers have already begun implementing risk-based premiums.
"This [analysis] just shows that it's going to keep increasing as we see more of these events and more properties that are exposed," Goodall said.
The report is consistent with data released by the Insurance Council of New Zealand (ICNZ) in July, showing that insurers paid out almost $200 million for claims related to extreme weather events in the year up to June 2022. This is on top of the $324 million paid out by insurers in 2021, the costliest year on record.