South Island floods: Zurich New Zealand extends help even to uninsured | Insurance Business New Zealand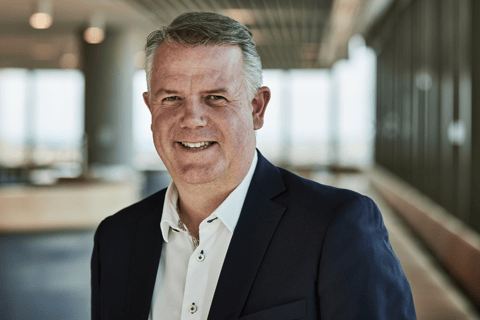 Insurers in New Zealand have been quick to assist policyholders following the flooding in the South Island; Zurich NZ, however, is lending a hand not only to customers but to the impacted communities, through the New Zealand Red Cross and the Z Zurich Foundation.
Speaking with Insurance Business, Zurich New Zealand regional manager Brett Wainhouse (pictured) asserted: "Disaster relief is critical to secure lives and livelihoods so that members of the community can get back on their feet as soon as possible.
"Funds provided to organisations like the NZ Red Cross allow their teams to support all affected members of the community, including those who are vulnerable or uninsured. At Zurich, we want to support our communities through challenging times and assist in practical ways to help them become more resilient to risk."
The Z Zurich Foundation, which is donating an undisclosed sum to the New Zealand Red Cross, is running a donation drive via zurichfoundation.benevity.org. Donations will be matched by the charitable organisation up to $30,000.
Read more: Government to provide additional funding for flood-stricken communities
"Through Zurich New Zealand and the Z Zurich Foundation's donation drive, funds will directly support members of the New Zealand Red Cross disaster welfare and support team who set up evacuation centres, provide information at emergency operations centres, provide psychosocial and practical help, and assist community-based assessment activities," explained Wainhouse.
"The Z Zurich Foundation has already made its own donation to this cause and will be dollar-matching the first $30,000 of donations made. We expect this will have a continued positive impact on the great work that the NZ Red Cross is doing."
What's worthy of note is that Zurich New Zealand itself has had modest exposure to the severe weather events in Nelson, Tasman, and Marlborough Sounds.
While it's important to immediately mobilise teams to contact key insureds and brokers after a natural disaster, the insurer is of the view that it's also crucial that the wider community is supported through initiatives such as the Z Zurich Foundation donation drive.
Read more: Disasters "are calls for us to learn the lessons"
Earlier this week, Marlborough recovery manager Dean Heiford pointed out that certain areas are facing what he described as a "long journey back to normality," adding that the focus will be on both immediate and longer-term recovery.
He noted: "In some places, in particular in the Marlborough Sounds, the roads as we knew them will never be the same due to the extent of the damage caused in July last year, and then again a couple of weeks ago. We recognise the increased pressure and stress this event has had on residents living in affected areas and the disruption it has brought to their daily lives."
Similarly, ICNZ (Insurance Council of New Zealand) Te Kāhui Inihua o Aotearoa chief executive Tim Grafton previously acknowledged that the recovery from a flood and landslides can be extensive.
"Natural disasters can have a devastating impact on the lives and livelihoods of communities," Wainhouse, whose camp also offers resilience solutions and climate change resilience services, told Insurance Business. "Therefore, it's critical to support these communities in the aftermath of a disaster and help them increase their resilience to future events.
"It goes without saying that climate change will impact the frequency and severity of extreme weather events. At Zurich, we believe we have an important role to play as an insurer, investor, employer, and member of the community."