Statistics NZ data shows accelerating sea level rise | Insurance Business New Zealand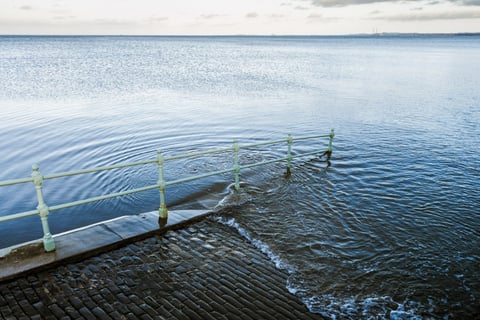 Statistics NZ has released 120 years of coastal data showing that sea levels have been rising faster in the past 60 years – yet another effect of climate change.
The data, which encompasses 1901 to 2020, was taken at four sites – Auckland, Wellington, Lyttelton and Dunedin – and provided by the National Institute of Water and Atmospheric Research and Land Information New Zealand.
According to Statistics NZ, the rate of sea level rise doubled in the 60 years to 2020 at three out of the four sites – Wellington, Lyttelton and Dunedin – compared with the mean rate from 1901 through to 1960.
In Wellington, the tide rose by an average of 2mm​ a year. In Lyttelton, sea levels rose by almost 2.2mm​ annually since 1901, totalling nearly 27cm. For Dunedin, the water line rose 1.5mm a year, or 18cm in total.
Sea level rise has been linked to climate change. As the Earth's atmosphere becomes warmer due to greenhouse gases, the oceans' volume increases. This is caused by the expansion of warmer sea water and melting ice sheets and glaciers.
This also has insurance implications, with many coastal areas becoming more prone to flooding due to higher sea levels. The higher risk of flooding will eventually cause some areas to become uninsurable, which can lead to occupants experiencing unsustainable living conditions.