Vero lifts the lid on Cyclone Dovi claims | Insurance Business New Zealand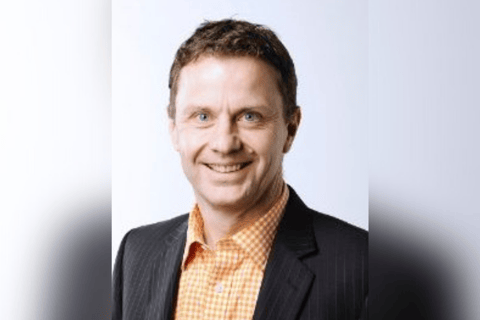 Things may have calmed down now, weather-wise, following the wrath of Cyclone Dovi – for the likes of insurer Vero, though, the work has just started.
"Our team began triage and safety work for cyclone damage on Sunday, particularly in relation to landslips in the Wellington area," Vero's acting executive general manager for claims and operations David Drillien (pictured) told Insurance Business. "As a number of regions are still without power, it may take some time to understand the full extent of the damage, and a number of customers may have yet to lodge claims."
As of end of day on Tuesday, Vero had received 270 claims.
Earlier this week, as part of its Dovi debrief, national weather authority MetService noted: "Cyclone Dovi was a major event, with both extreme winds and rain affecting many parts of central and northern New Zealand. A few rain records were broken, with both Taupo and Masterton breaking their 24-hour rainfall total to 9am records, 118.8mm at Taupo airport, dating to 1979, and 124.0mm at Masterton airport, but only since 2009.
"A few other weather stations set new records for February daily rain totals, with Taumaranui's 76.4mm the largest since 2007, Wellington airport's 116.1mm the most since 1960, and Kelburn's 127.2mm the wettest February day since records began there 95 years ago in 1927."
"Strong winds wrapping tightly around the cyclone also caused many problems," added the agency, which stressed that 150kmph gusts at Mt Kaukau were a lot, even by Wellington's standards, and that even rarer was the 150kmph gust at Mahia Peninsula. "Those are exposed places, but 125kmph in New Plymouth and Whangaparaoa, 120kmph in Hawera and Port Taharoa, 110kmph at Auckland airport, and 105kmph at Whanganui and Tauranga are big numbers for towns or cities."
Meanwhile, according to Drillien, his camp's focus has been on carefully triaging claims so that policyholders who can't live in their homes are urgently prioritised. "A key part of this is also identifying as quickly as possible those that are in vulnerable circumstances," he said.
Considerations also include those related to last year's mid-year flooding.
"We proactively reached out to our customers in Westport who had experienced major damage in July 2021," highlighted the EGM. "So far none of these customers have reported further flooding damage, although a small number have yet to return to their homes.
"Responding quickly to our customers in a major weather event is a core part of our business and our purpose of building futures and protecting what matters."
So far, the claims filed with Vero have been largely for damage caused by trees coming down, leaking roofs, and blown-in windows.
The post-disaster work, meanwhile, has been far from straightforward.
Drillien told Insurance Business: "Unlike some major events where the effects are localised to defined areas and have a severe impact on specific communities, the damage from ex-Cyclone Dovi and the preceding weather systems has been widespread and diverse.
"Westport has experienced flooding, while further north most of the impact was wind damage, with Wellington experiencing both rain and high winds, but also considerable landslips."
MetService meteorologist Lewis Ferris previously attributed "all the recent rain and almost unbearable humidity across much of the country" to a constant feed of very warm and humid air from the subtropics. Prior to Dovi's arrival, he said a persistent northerly wind flow had kept the warm airmass floating around the top of the North Island.
Needless to say, the pandemic has made its own contributions in terms of difficulties from a claims perspective.
"Another challenge is ensuring the safety of our people as they enter our customers' homes and properties with COVID-19 now in the community," stated Drillien. "We have strict measures in place to ensure the safety of our people and to protect those they interact with in the community.
"This event may also place further pressure on resources and supplies of building materials which are already stretched due to the number of weather issues this past year and ongoing issues around the volume of construction and COVID-19 constraints."
Nevertheless, assurances that the insurer is "here to help" have been offered. Vero can be reached at 0800 800 134 by insureds who need to lodge a claim for property damage or temporary accommodation.