Where are we after Westport's 2021 floods? | Insurance Business New Zealand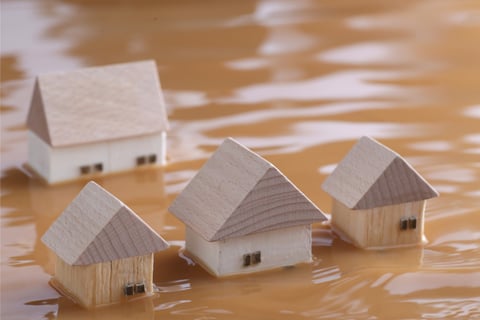 The $17.08 million temporary accommodation village announced last December for flood-impacted residents of Westport is finally being built, with piling and civil infrastructure works progressing well, according to Housing Minister Dr Megan Woods.
"Temporary accommodation enables people to remain in their community as they repair and rebuild their homes following an emergency event, and our government recognises how crucial this is," stated Woods when she delivered the good news that construction of the relief homes is underway.
"In Budget 2022, we committed $6.95 million to ensure the Temporary Accommodation Service (TAS) can keep providing this critical service as we continue to see an increase in the severity and frequency of events like the devastating Westport floods."
Described as the biggest flood event in Westport since 1926, last year's July flooding has equated to $73.1 million in insurance claims spanning house, contents, and motor. An additional $24.1 million covers areas outside of Westport.
Tim Grafton, chief executive of the Insurance Council of New Zealand Te Kāhui Inihua o Aotearoa, noted recently: "This has been a long road for homeowners, insurers, and the wider community. While the majority of claims are now settled, work has been hampered by COVID, supply chain issues, a shortage of tradies, and repeat flooding events."
In February, two consecutive weather events caused severe widespread flooding and damage across the Buller District, with all main roads into the district closed for at least two days.
Read more: Surrounding communities band together to help Westport recovery
Back in 2021, more than 2,000 people had to be evacuated and 23% of the housing stock in Westport town required repairs to be habitable.
On the anniversary of the event, Buller District Council chief executive Sharon Mason declared: "There is still stress and anxiety across the community. It is natural and understandable post a natural hazard event as evidenced following the Christchurch earthquakes.
"The Buller Flood Recovery team, working with local NGOs (non-governmental organisations), has put together a lot of community supports that I hope people are aware of such as the Community Hub and Navigators. Those services have already helped over 2,000 people and continue to offer support."
Mason added: "The co-investment Business Case for Westport flood resilience put together in partnership with the West Coast Regional Council and Te Rūnanga o Ngāti Waewae at the request of the Minister of Local Government Honourable Nanaia Mahuta has been submitted to central government, and it may be months before we know the outcome of the business case."
As for the TAS-funded temporary accommodation village, land-use consent has been granted by the Buller District Council. Woods said 22 houses are being constructed offsite and that the first ones are expected to be delivered to site in August. Of the 22 houses, 20 will be placed on Alma Road.
"This initiative demonstrates this government's support for regional communities and our commitment to provide safe, warm homes for people while they continue to get back on their feet after the devastating flooding of last year," asserted the minister.
TAS, which has helped more than 200 families since the floods, continues to support 40 families via portable cabins on their properties, motel rooms, and temporary homes. Meanwhile the pertinent Westport residents are slated to move into the accommodation village starting in October.