Getting employees back to the office safely | Insurance Business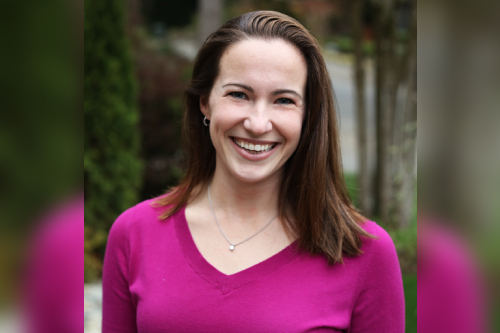 The coronavirus pandemic has forced most office workers to work from home, with many companies now looking to have part of their workforces stationed remotely for the long term. However, a plan to transition back into the office is still needed for various reasons, such as some jobs being better accomplished in an office setting, or some employees being unable to work from home for extended periods of time.
With the pandemic still ongoing (and in some places, getting worse), reintroducing the workforce to the office comes with risks that businesses must navigate carefully.
According to Camden Hillas (pictured), associate general counsel at Nintex, there are two major areas of risk with respect to employees returning to the office. First is the risk of transmission of COVID-19 in the office, and second, the risk of violating applicable local or state regulations or emergency orders related to COVID.
"With respect to transmission, the risk rises as businesses return to normal – not only among employees as workforces are brought back into the office, but from vendors, deliveries, auditors, job candidates, customers, and any other visitors to an organization's facilities. Essentially, there's risk from all typical business activities that, pre-pandemic, were background noise to everyday offices," Hillas said. "Additionally, organizations can open themselves up to potential risk of non-compliance penalties if they aren't aware of and complying with the state and local regulations and ordinances, particularly as those are in flux as conditions change."
One of the biggest challenges in mitigating these risks, according to Hillas, is the ambiguity of the pandemic situation, due to lack of precedent.
"The best mitigation is preparation and communication," she said. "Preparation to think through the situations where risk might arise, and communication to make sure that everyone involved knows the best course of action."
One scenario Hillas presented was receiving a delivery on behalf of the company at the corporate office.
"In this situation, the risks are from the interaction between the delivery person and the organization's staff who are receiving the shipment," she said. "With a little preparation, the organization's leaders can put simple, common-sense restrictions in place. For example, all deliveries need to be scheduled in advance, all individuals need to wear masks while entering the premises or interacting with staff, deliveries should be left at the front door, and delivery people should call to alert the organization's staff to let them know. These steps can provide significant mitigation of transmission risks."
As for managing compliance, Hillas noted that this significantly impacts organizations with multiple geographic locations. Thus, it is critical to have a designated person in the organization to monitor the guidance at all levels of government for all relevant geographies.
"As restrictions can change from county to county or town to town, this continued awareness is critical to avoiding noncompliance penalties and mitigating the risk from employee actions if the business practices don't take local restrictions into account," she said.
One of the biggest mistakes an organization can do in this time is to allow individual interpretation of policies, which introduces a large degree of ambiguity.
"While 'use your best judgment' is a pretty common management principle in normal times, during the COVID-19 outbreaks, and with the US in the midst of another significant spike in case numbers, it's ill-advised as a corporate policy," Hillas said. "Have a plan, communicate the plan, and make sure it's consistently applied across the business. The risk, and accompanying potential liability, from one person deciding that meeting face-to-face is more important than a government 'shelter in place' order or corporate work from home direction, is significant and avoidable."
As COVID-19 cases spike, the possibility that governments may impose another round of lockdowns becomes larger. Hillas advised businesses to prepare for potential lockdowns with a solid work-from-home policy. This includes investments in appropriate technologies, putting necessary policies in place, and thinking about a more distributed workforce.
"One piece that companies should make sure to consider is whether your employees working remotely will create a sales tax nexus for your business," she said. "What about the impact on recruiting? How can you keep employees engaged? It's crucial to take the lessons learned from this year and apply them to any future lockdown – and to plan for those lockdowns to last longer than anyone considered possible in March, with employees who are fatigued by working from home already. Again, preparation and communication are critical here."