Insurers urged to take the lead as terrorism risks surge | Insurance Business New Zealand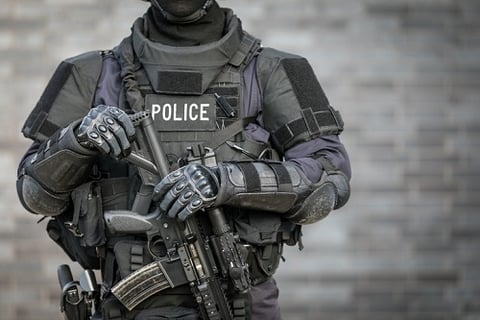 The deadly van attack in Toronto on Tuesday (April 23) serves as a horrific reminder that "we live in uncertain times." While the incident, which left 10 dead and 15 injured, has not been called an act of terrorism, there were a host of similar vehicle-based incidents linked to terrorist organizations last year. Unfortunately, the threat of terrorism and political violence across the globe is not abating.
Forty-six countries or territories worldwide are now rated at high or severe risk of terrorism or political violence, according to Aon's 2018 Risk Maps. That represents 22% of the global total and is partly due to geopolitical tensions, challenges to liberal demographic governance, and the ongoing effects of conflicts around the globe.
Aon's 2018 Risk Maps cover Political Risk, Terrorism and Political Violence, and were produced in partnership with Continuum Economics and The Risk Advisory Group. For the third year running, the maps suggest more country risk ratings have increased (17) than decreased (6), with 40% of countries listed as being exposed to terrorism and sabotage risk, and 33% vulnerable to insurrection, war or coup risk.
The study lists the number of terrorist attacks in Western countries in 2017 as 204, which was just over double that of 2016 (96). However, despite an increased frequency of attacks, the total number of terrorism-related casualties in both years was very similar (around the 1,100 mark), suggesting the lethality of attacks has fallen.
"The 2018 Risk Map shows continued deterioration both in terrorism and political violence, and in terms of the global political risk profile," commented James Gregory, regional director, Aon Crisis Management, Aon Risk Solutions. "We have significantly more countries whose risk scores have increased versus those whose scores have gone down.
"From a North American perspective, the risks of something happening in Canada or the US are fairly low. The vast majority of places where North American businesses are going to be operating remain, broadly speaking, quite safe. With regards to terrorism risk in North America, the major threat these days comes from self-radicalized individuals rather than highly planned organizational attacks."
Some industry sectors are more vulnerable to these types of threats than others, such as the tourism and hospitality sectors. Last year, there were at least 35 attacks worldwide that targeted critical components of the tourism industry, including hotels and resorts, nightclubs and visitor attractions.
Any commercial or public entities that attract significant public footfall, such as malls, shopping centers, movie theaters and sport stadiums, should consider purchasing terrorism insurance or an active assailant-type policy, according to Gregory.
"Clients are becoming more sophisticated and using things like the Aon 2018 Risk Map to understand their political risk and terrorism exposures," Gregory told Insurance Business. "That being said, it remains incumbent upon brokers and insurance advisors to make sure they're bringing their client solutions that best fit their exposure, and that they're educating clients about what those solutions are.
"A lot of insurance solutions covering terrorism and political risk are relatively new products. The London marketplace tends to have a more innovative approach to these kinds of perils, so it's important for brokers to have a strong relationship with London to make sure they're accessing the best products."
One thing's for certain, according to Gregory – "we live in uncertain times". People are beginning to realize that even countries with relatively low scores on the Aon Risk Map are vulnerable. There's no such thing as a zero percent chance of an incident occurring.
"In these uncertain times, it's incumbent upon clients to ensure they have an in-depth understanding of the global political climate and make decisions based on real data rather than making assumptions based on preconceived ideas," Gregory added.
Related stories: