Large corporates looking for tailored reputational risk solutions | Insurance Business New Zealand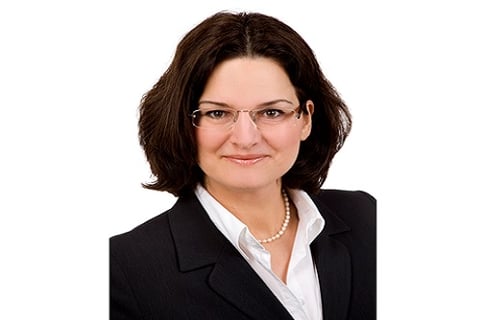 In today's media-driven society, it's common to see the actions of companies and individuals splashed in the media – both in traditional channels and online channels like social media. If that focus is negative or revolving around a damaging accusation, it can lead to serious reputational harm for the parties involved.
If the worst comes to the worst, reputational harm can result in significant drops in sales and severe liquidity problems, which competitors will be all too quick to exploit. As awareness and concern around reputational risk grows, corporate entities around the world are looking for risk transfer solutions that can be tailored to their unique exposures and will cover financial losses arising out of reputational risk events.
Reputational risk is tied closely to corporate branding, explained Ulrike Raible (pictured), lead underwriter, reputational risks, Munich Re. She said: "Every brand has a unique set of core values that organizations need to protect. It's good to insure those core values and the corporate reputation tied to them."
Brand reputation is a global risk for Munich Re's Corporate Insurance Partner clients - the unit Raible works in. Clients with a footprint in multiple jurisdictions and markets are looking for global risk transfer solutions that can be tailored on a per-market revenue basis. They're rejecting off-the-shelf, fixed-price reputational risk insurance products and requesting tailor-made solutions for specific scenarios that they think might harm their reputation.
"I've been with the Corporate Insurance Partner team for seven years now, and our reputational risk solution has evolved tremendously in that time," Raible told Corporate Risk & Insurance. "The original idea was to have a standard wording, covering all the risks that might appear for our corporate clients, but we learned that this is not what they want. Our clients have very specific scenarios in mind that might harm their reputation, and they want us to build tailor-made solutions around that.
"This is not a product; it's a solution. We spend a lot of time meeting with our clients and discussing their unique concerns, and then we build them a bespoke risk transfer solution. Each and every solution we develop is unique. We have to find the right KPIs – it might be revenue; it might be something else – and we have to structure the solution around the client's existing insurance programs."
Multiple other commercial insurance products contain some form of reputational risk transfer. A typical cyber policy, for example, will offer some limited coverage if a company suffers a drop in revenue due to reputational harm stemming from a cyber event. Likewise, most product contamination and recall insurance policies include a certain component for drop in revenue due to reputational harm. If clients already have some coverage in place, Munich Re can tailor its reputational risk solution around those programs. The reinsurer can also offer coverage limits in excess of the limit the other programs provide for reputational risk, which are normally not as high.
This desire among larger corporate entities for bespoke solutions has resulted in some tentativeness among traditional insurers to offer reputational risk insurance.
Raible explained: "Reputation is not an easy topic or an easy risk because it's quite over-arching. If you look at a risk map at any company, every single risk can go back to its reputation. Everything can touch its reputation, so this is not easy to assess and it's not easy to quantify. That's why the traditional market is not so quick to jump on the topic and offer lots of solutions."