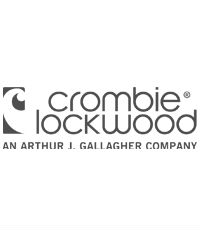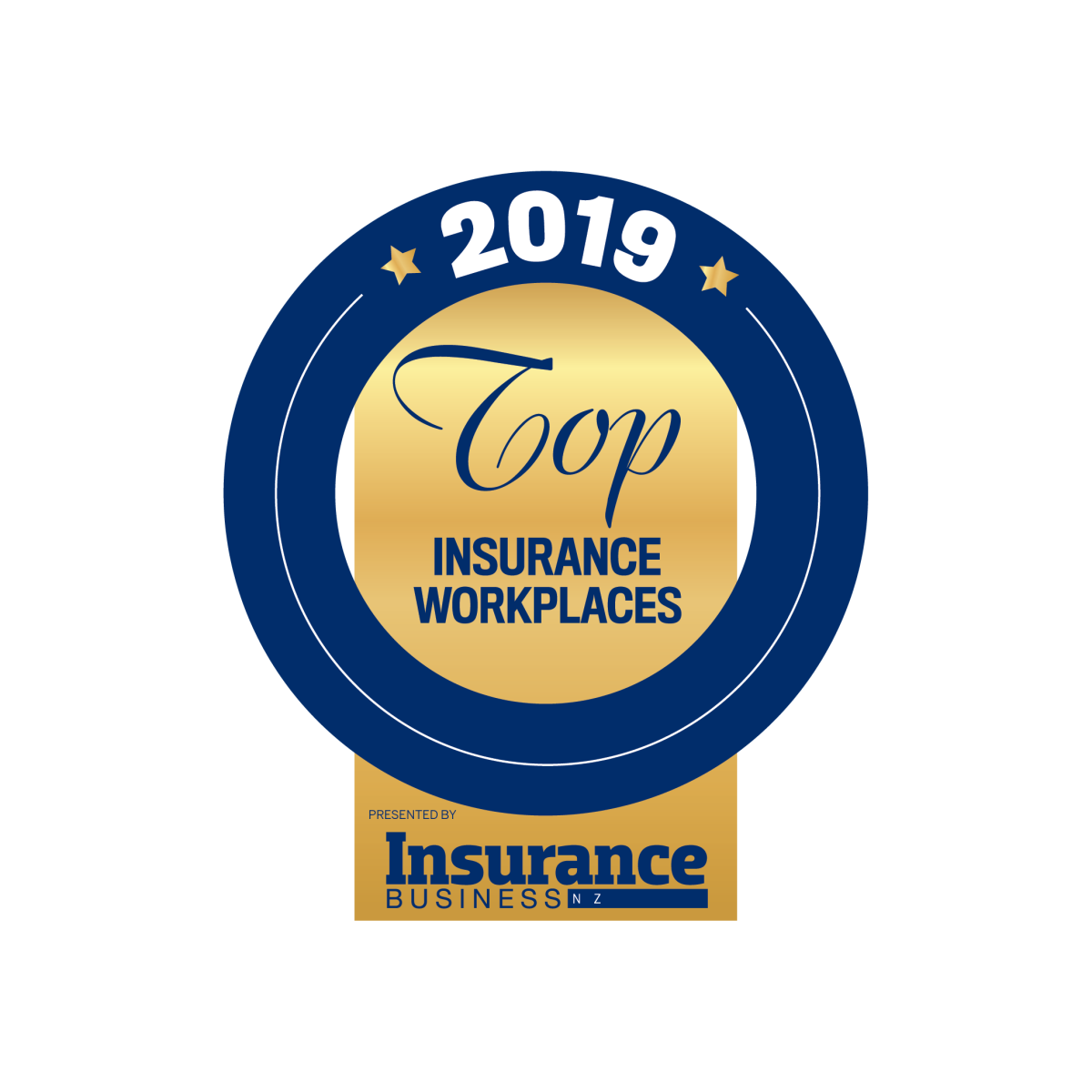 Crombie Lockwood
Remuneration
CAREER FRAMEWORK
Mid last year we created a Career framework for our brokers. The framework creates transparency and provides relevant market remuneration information for leaders. This supports hiring and promotion decisions with a quantifiable, fair and equitable approach. It has also meant that we are better able to review and address "gender pay parity". The framework has been well-received by our leaders as it allows them to have better career development conversations with their people and provides a visual map of potential future career possibilities.
Training and professional development
OUR ASPIRATION UNDERPINS ALL
We aspire to "deliver outstanding client experience and continuously evolve to meeting their changing needs". This means we need to evolve our approach to training and professional development. Committed to making sure our people (at all levels) have the right skills we focus on:
Technical – given continual development is particularly important for technical skills, we transitioned our traditional methodologies to a new delivery model. With interactive eLearn modules (delivered online through the website or mobile applications, including video and quiz components) we have introduced a library of over 7000 courses from introductory to professional certification level. This approach gives our people access to the right training at the right time.
Compliance – for brokers, we have a peer review process (linked to bonuses). This is a great tool for coaching on how to best advise and manage relationships with our clients.
Relationships – for the past five years, we have partnered with a sales training provider on bespoke programmes for brokers including training our leaders to deliver micro sessions. This face to face approach is very much a part of our business and client relationship with many of our customers. This year we engaged an additional provider with a focus on telephone and email communication, along with training to help leaders be more adaptable to coaching various ways of selling.
Career progression
BEYOND LINEAR CAREER ADVANCEMENTS
In the 2017 Engagement Survey, our people indicated we needed to offer better opportunities for development. This informed our Dominant Priority for
'People and Culture' which focusses on enabling our people to carve their own career trajectory, rather than limiting people with linear career advancements. Since January 2019, 64 of our people have done just that, many being promoted, others changing regions and some changing business areas, including:
Admin Manager to Group Broking Manager
Claims Supervisor to Enterprise Broker (including a change of region)
Broker Supports to Corporate and Commercial Broker roles
Receptionist to Enterprise Broker
Group Broking Manager Personal Lines to Commercial Broker
Moves from Tauranga to Christchurch
Systems Analyst to Learning & Development Coordinator
Part-Time Student to Associate Broker (London)
At the current rate, by the end of the year, up to 190 employees could have career progression, that's approximately 22% of our people.
Diversity and inclusion
EARLY TALENT PROGRAMME
Aware that diversity and inclusion must extend beyond gender and ethnicity to include a focus on an inter-generational workforce and a mix of socio-economic backgrounds, we are piloting an Early Talent Programme this year. Deliberately not labelled "graduate", we have focused on younger generations that might not otherwise have given our industry consideration; and created a pathway, to make insurance an appealing career option. Our sourcing strategy focused on channels that gave us access to both secondary and tertiary students, as well as those currently working. In any communication, we were clear that a degree or tertiary qualification was not a prerequisite. Five "Early Talents" commenced their accelerated development programme in February 2019. They represent diversity across education, socio-economic background, rural and urban upbringing, ethnicity and gender. So far they have spent time across a number of our regional offices and had bi-weekly sessions that have exposed them to technical experts, senior leaders and people with significant tenure in our business. They are currently in business rotations across commercial, corporate, enterprise and personal lines broking in Christchurch, Tauranga, Palmerston North, Nelson and Auckland.
WOMEN IN LEADERSHIP
At Crombie Lockwood women already hold 50% of our 150 leadership roles. Regardless, we make sure to profile the high achieving women in our business. This year we have three nominations for the Women in Insurance NZ Awards 2019 and we have told their stories on "Ourspace". Fingers crossed we will have a "winning" story to write for them in July.
Access to technology and resources
SALES MATERIAL GOES DIGITAL
We recognise that our 400+ brokers around NZ work hard to tell the Crombie Lockwood story to clients. To be able to better support them, late last year we ran broker focus group research to define what sales material our people considered most useful. After hearing their common problems, specifically how to keep current with content and not wasteful resources (brochures quickly became outdate), we looked for a new delivery solution. We launched a digital solution in May. Our new sales app, "Broker Toolkit", enables every broker to use the same client facing sales material while remaining true to their own style. Available on tablet and mobile, it address our brokers biggest concerns:
Updates are instantly and universally available
Additional material is easily integrated
No more print waste
Anywhere, anyhow, anyone
Our IT platform accommodates work in different environments and locations. Using collaboration tools we can chat, conference, check presence and share desktops.
Communication
INTERNAL COMMUNICATIONS FRAMEWORK
In late 2018 we launched a new internal brand (look and feel + tone of voice) to enable a newly designed internal communications framework to be
rolled out. As part of this we made enhancements to our intranet (Ourspace) in early 2019 including introducing a content pillar as a way to highlight our values, the way we work, achievements of our people, our teams and clients. We regularly feature these stories on Ourspace as well as through email, face-to-face and video communications.
LEADERS SHARING OUR MESSAGES
There has been a concerted effort to profile the ELT in communications so that our people get to know their senior leaders. The ELT have a branch visit schedule to make sure they see everyone across all branches throughout the year. And, because business direction is owned by more than just the ELT, Leaders Days have been introduced to equip our next level of leaders to understand our future focus and share this with their teams. A recent survey of the April Leaders Day attendees showed over 90% of leaders felt better informed about Crombie Lockwood and their role as a leader from attending the session.
Work-life balance
BESPOKE OPTIONS FOR ALL LIFE STAGES
Given 60% of our people are women has meant work life balance (particularly reduced and flexible working hours) has been key to retaining talent. Beyond this, we recognise many of our people want to make lifestyle changes. With 26 Branches across NZ and the backing of being part of leading global insurance broker (Gallagher), we can enable moves to support partner's careers, for family reasons, housing affordability, sabbaticals to explore career options or further study, and moves towards retirement to name a few. Recent examples include:
After having a baby, an Administrator in Wellington decided she needed to move closer to her husband's family. She has kept her role and works out of the Napier Branch office.
A Fin Pro Auckland Broker moved to Australia to be closer to an unwell family member. She now works from her new home across the ditch with monthly visits to NZ.
An IT Support Engineer wanted to get into the housing market and couldn't do that in Auckland. He has moved to Hamilton, bought a house, retained his role in the IT team, and works remotely from our Waikato Branch.
A Group Broking Manager works two days from home to spend more time with her young son.
A Broker Support in Auckland returned to study Psychology and now works part-time for the Palmerston North based claims team from the Auckland Central Branch.
An Administration Manager took a year to travel and run his own café while he contemplated his career. Last year he returned to an IT secondment and last month moved to a more senior Administration Manager role.
A Branch Director moving towards retirement, first stepped back to a senior broking role and more recently into a part-time Learning & Development role to ensure his knowledge is imparted to other brokers.
A Senior Leader is about to take a three month sabbatical to travel as his children have recently left home and moved overseas.