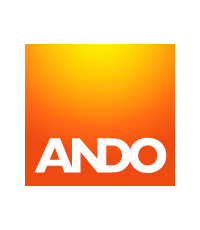 Ando Insurance
Ando Insurance actively promotes a Zero Culture, which is about having a high-performing and functioning team where everyone is focused on doing their job superbly, a no-blame culture, and no egos.
To equip its people leaders with the skills required to excel in a Zero Culture environment, Ando partnered with Blacksmith to design and deliver a leadership development program. The insurer also assists its people to progress in their career by developing career and skills development frameworks for key insurance career paths including underwriting, claims, and sales; and through regular career chats with staff to identify suitable career development pathways.
To foster effective communication company-wide, all Ando staff are issued with Microsoft Surface tablets that allows for easy transition between desk, meetings, and remote working situations. They also utilize Microsoft Teams and Workplace by Facebook to share and disseminate information.
All Ando staff receive salaries that are competitive and in line with the market average, plus access to a discretionary bonus scheme at an equal percentage of fixed salary regardless of level of role. To recognise the exemplary performance of its staff, Ando implements its weekly "Zero Shoutouts" and quarterly "Zero Hero Awards."
Ando was also all-out in response to the COVID-19 pandemic. This includes providing the staff with the necessary tools to allow them to work remotely; hosting company updates regarding Ando's COVID-19 response, key health and safety information, and the business' performance; conducting weekly virtual People Leaders Forums to help its people deal with COVID-19 related issues; and holding weekly staff pulse surveys. There's even a special awards launched to recognise zero behaviour and contribution over this period.