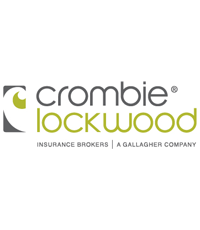 Crombie Lockwood
Crombie Lockwood has rolled out a number of people-focused initiatives over the past year that earned it its spot in the 2020 Top Insurance Workplace list.
To increase transparency and understanding of remuneration information, Crombie Lockwood held a series of remuneration briefings that provide leaders with up-to-date remuneration information, allowing them to have better career development conversations with their people and provides a visual map of potential future career possibilities and the likely package that accompanied that.
To train its people on how to deliver outstanding client service, Crombie Lockwood tailor-made programmes for those who are "desk-based," for those who support clients in different ways (eg. administration, claims), and for those who are on the executive level. The firm also converted its entire systems training programme to interactive online training using video and experiential learning with an interactive testing module that measures competence currently under development. To support the firm's IT helpdesk, a series of 90-second videos for technical support have been developed, specifically focused on working from home and working digitally.
To support its employer value proposition of growing its people from within, Crombie Lockwood instigated a talent-identification process that identifies those with potential for development opportunities. The firm held its Continuing Professional Development programme in-house using its brokers as subject-matter experts, and seconded brokers onto projects for SmartBusiness. By the end of 2019, 290 (34%) of its people advanced in their careers, compared to the predicted 22%.
Last year, Crombie Lockwood also reintroduced an engagement survey to enable a better read on its team engagement; rolled out cloud-based Webex to improve functionality for running team, client, and training meetings; launched a "Be Proactive" bi-monthly newsletter for managers to ensure that health and safety is a priority for their teams; created SmartBusiness teams that provided opportunities for a younger demographic of brokers to join the business; and extended KPIs for brokers that inform bonus payments.