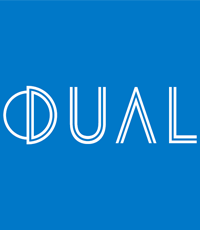 DUAL
DUAL New Zealand is a people-first organisation that offers a diverse group of people with energy, creativity, and drive, with a platform where they can thrive as well as opportunities to pursue their goals, both professionally and personally.
Qualified and deserving DUAL staff, no matter their age, gender, or cultural background, are given equal employment opportunities to get promoted, move across departments, appointed to temporary secondments, and gain global experience. They are also provided access to practical tools to help build their skills, give greater ownership/control over their personal development and take on new opportunities. Types of training and development available include an online training portal, internal lunch and learn sessions, webinars, and external training offerings such as ANZIIF courses. For DUAL employees who want to take on the challenge of external education, DUAL offers some flexibility and financial support, through providing reimbursement of pre-approved Financial Educational Support costs and study leave to attend exams.
DUAL offers competitive market salaries as well as various remuneration benefits to its staff. This includes discretionary bonus, matching KiwiSaver contribution, comprehensive medical insurance, life insurance, company-paid parental leave, employee referral bonus, extended additional annual leave to the standard, cash-out annual leave option, volunteer days, and Employee Assistant Program (EAP) services. The organisation also offered health and wellbeing allowance, reimbursement up to a certain value to support an ergonomically suitable home set up, and reimbursement for personal equipment and utilities up to a certain value, to assist those affected by the COVID-19 crisis.
To celebrate and recognise excellence, the underwriter holds its annual DUAL People Awards, consisting of four categories – ANZ Office Legends, Peer of the Year, Top Guns, and Team of the year. And because DUAL believes in improving the work-life balance for its employees, as well as their overall health and general wellbeing, the organisation provides employees access to technology and resources, part-time opportunities, working from home option, flexible working hours and work pattern (i.e 5 days into 4 days), and additional week of annual leave.