Mentoring helped this insurance exec step into a leadership role | Insurance Business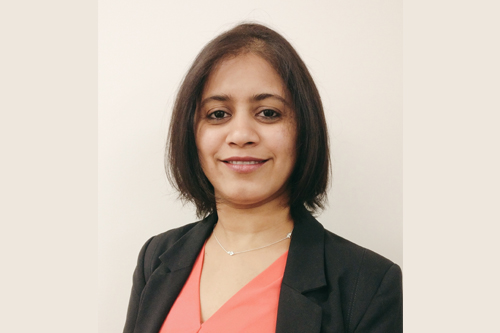 A solid mentoring relationship can help women to build their careers, says one leading insurance figure.
Hetal Parmar, account executive with Willis Towers Watson and chairperson of the Women and Supporters Inclusion Network spoke to Insurance Business about the importance of mentors in her insurance career.
Parmar, who spoke at last year's Insurance Business Women in Insurance Summit in Auckland, credits her early success to a helpful mentor at the start of her insurance journey.
"She guided me through things that I didn't know. I could just go up to her and tell her, "Look this is my problem. I'm stuck here. Can you please help?"
The key to a good mentoring relationship is honesty on both sides, with mentors providing frank advice to mentees and then mentees themselves feeling comfortable enough to reveal their weaknesses and ask for help.
"I didn't need to hide anything from her" Parmar said.
Like many successful women in insurance, Parmar is committed to giving back to the industry, by helping young people who are looking to build their career in insurance, advising young women to be resilient, persistent and take feedback onboard.
"Not every piece of feedback you receive will be pleasant but it's important to understand the bigger picture" she said.
Parmar's biggest piece of advice to aspiring young women is to act ethically at all times.
"Ethical behaviour is one of the strongest pillars to base your professional and personal life" she said.
Insurance professionals looking to participate in mentoring have a range of options, with many insurance companies now offering comprehensive formal mentoring programs and associations like ANZIIF running a mentor-matching service for its members.
Insurance Business also runs networking events specifically designed for women who work in insurance to network with potential mentors and mentees.