Beazley's European broker relations head: Our growth plans | Insurance Business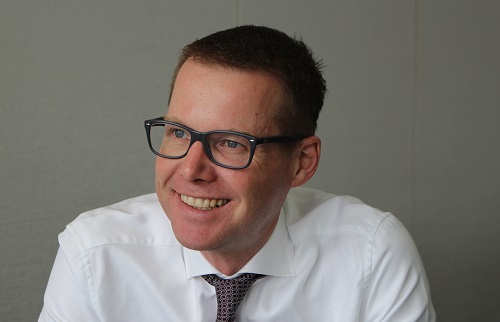 Appointed to the newly-created role of head of European broker relations for Beazley at the beginning of the month, Andreas Bergler (pictured) has his hands full.
The position, designed to support the company's growth ambitions across the region, will see Bergler focus on building out Beazley's pan-European broker relationship network and distribution strategy, reporting into Will Roscoe, head of broker relations for UK & Europe.
Search and compare insurance product listings for International Operations from specialty market providers here
Insurance Business spoke to the new leader about his journey into insurance, building Beazley's Munich office from scratch, and his plans for the new post.
How did you get into insurance, and what was your journey to your current role?
When I finished school in Munich in 1991, I wasn't sure which university to attend. So, to give myself some time to think over my choices and gain some work experience, I decided to join Munich Re for a two-year apprenticeship.
At the end of my apprenticeship, I was offered an interesting job at Munich Re, so I opted to stay and skip university. I spent 12 years there, and my role included property underwriting in the German and Latin American markets, as well as a secondment to New Re in Geneva.
From Munich Re, I moved to the Benfield Group where I spent five years as a broker before coming to Beazley to set up its Munich office in 2008. I've been running this office as a reinsurance treaty underwriter since then, and I have just taken on the position of head of European broker relations, in addition to managing the Munich office.
What are some of the highlights of your career so far?
A big highlight was when Beazley offered me the opportunity to start an office from scratch in Munich – this was a prospect that I could not turn down. Building a sizeable, profitable and sustainable business from zero has proved very rewarding.
I've always enjoyed the international aspect of the insurance business, meeting people from different cultures and backgrounds, combined with the range of trading styles and processes. I've really enjoyed the challenge of needing to do business in different languages. I find having the opportunity to visit interesting places around the world stimulating. The insurance industry constantly changes, and continued evolution, combined with the international aspects of the business, means life is never dull!
What are some of the challenges?
Beazley traditionally is perceived as a London Market insurer, but in actual fact, we are an international company with offices in Europe, North America and Asia. We have a strategy to build our presence in Europe, particularly for specialty lines, so one of the challenges is to convince clients and brokers across the region that we are committed to their markets and can offer them exceptional specialist products and access to exceptional underwriting talent. In this context, Brexit and the uncertainty it creates is challenging. However, with Beazley's European insurance company up and running, I am sure that we will continue to build on our European success, no matter what the politicians eventually agree.
What are the most significant changes you've seen in the insurance industry during your career?
In addition to increasing professionalism across the industry, and the greater reliance on technology and cat-modelling, I think the biggest change has been the move by insurers like Beazley to develop more holistic services. These pre and post-loss services offer clients so much more than just paying a claim. Instead, we now offer a range of tailored loss mitigation services that are designed to help clients in their hour of need to get their business back on track and manage the loss to help deliver the best possible outcome for them. I think that this loss prevention approach will continue, particularly for risks such as cyber, supply chain and business reputation risks.
What do you hope to achieve in your new role in 2018?
A central objective of my new role is to support Beazley's growth plans across all its European hubs and lines of business, and build our pipeline of new business. My role specifically is to support European brokers and their clients and to help them to access our specialist products and underwriting expertise. In addition, I want to maintain my existing broker relationships and grow my broker network across Europe. If I end the year with an expanded broker network and an enlarged business pipeline, I will feel that I have made a good start.
"If I wasn't in insurance, I would be…"
Running my own bicycle shop or being a cycle guide in Mallorca or the Alps – or both! I'm a keen cyclist racing in a hobby team, I love being outdoors and pushing myself beyond my (perceived) physical limits.
Related stories: