Which are the most famous insurance brands in the UK in 2022? | Insurance Business UK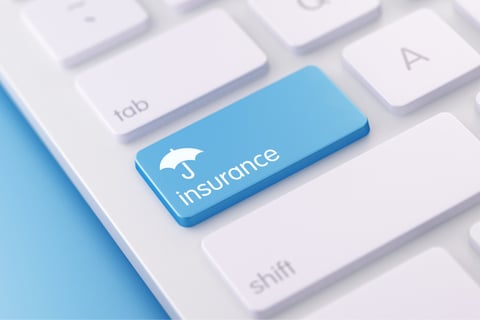 For customers to consider availing of a product or service from a particular brand, they must be aware that the brand exists. This is often the first and most important step in the buying process, according to the global experience management platform Qualtrics.
"Without awareness, the consumer will generally not consider your brand for purchase," the firm wrote in a guide on its website. "There are rare cases – impulse buying or some lower engagement categories – where the purchase can take place without prior knowledge of the brand, but by increasing brand awareness, you'll reduce your reliance on consumers finding you by chance – because you'll find them."
The company described brand awareness as "people knowing the name of or recognising your brand." But the most crucial aspect, it added, is that "brand awareness is also about what you're known for."
Read more: Ranking how the UK's top 50 insurance brands are tackling digital marketing opportunities
Why is brand awareness important in the insurance industry?
According to Qualtrics, brand awareness is generally considered as "the foundation to multiple brand equity models," or in layman's terms, a metric that shows how a brand's success can be directly attributed to the consumers' attitudes towards it.
The firm then listed several benefits brand awareness brings to businesses not just in the insurance industry, but also in all other sectors. These are:
1. It is an indicator of growth.
Brand awareness is the most common measure tracked by top-level executives because it often indicates a business's progress.
"As a rule, if awareness goes up, this is a sign of improvement," Qualtrics noted, adding that improvement means "business success and reaching your goals."
"If you know the percentage of people aware of your brand, and roughly what your market share is, you can compare and contrast these two numbers," the firm explained. "The goal should be to turn brand awareness into brand consideration – and ultimately get more people buying from your brand, and that market share percentage will increase."
2. It keeps the brand on top of customers' minds.
Qualtrics pointed out how brand awareness should not be a "one-time thing" as consumers' needs evolve constantly. Because of this, there should also be a continuous effort from brands to send the right messaging to the right people at the right time.
"This will help to keep you relevant," the firm added. "Prove your worth to the customer, and you'll increase loyalty too."
3. It indicates the effectiveness of marketing campaigns.
Qualtrics also noted how brand awareness can be a good signifier of whether a business's marketing initiatives are working.
"If you see an improvement in brand awareness, you know your campaigns are resonating," the firm explained. "If brand awareness isn't increasing, then you know they're not effective and something needs to change."
Read more: The world's number one insurance brand is…
What are the most famous insurance brands in the UK?
To find out which insurance brands in the country topped the awareness category, London-based international online market research and data analytics firm YouGov gathered "millions of responses" from the British public through a survey conducted between April and June.
The poll measured two key metrics. Apart from fame, which the company defined as the percentage of respondents "who have heard of an insurance brand," it determined popularity, indicating the portion of those surveyed "who have a positive opinion of an insurance brand."
There were more than 60 insurance brands included in YouGov's survey. AA – the AXA-administered car, home, and travel insurance specialist – topped the fame ratings at 98%. London-based Bupa, which offers high-quality yet affordable health and travel medical insurance, and insurance giant Aviva were tied for second, scoring 94%.
Leeds-headquartered Direct Line secured the fourth spot in the rankings with a 93% rating. The firm provides car, home, and business policies underwritten by UK Insurance. Prominent insurers RAC, AXA, and Admiral ended up in a triple tie for fifth place, all garnering a 90% fame rating. Of these brands, only RAC suffered a drop in scoring from the previous quarter.
Sainsbury's Bank (87%), Co-operative Insurance (86%), and Prudential (85%) rounded up the top 10.
Read more: Are insurers wasting their time and money on branding?
At the other end of the spectrum were global health services firm Cigna (20%), digital insurer and Ageas subsidiary Back Me Up (18%), life insurance provider DeadHappy (17%), pay-as-you-drive car insurer By Miles (15%), and Northern Ireland brokerage firm Hughes Insurance (13%).
Here's a list of the 20 most famous insurance brands, according to YouGov's survey.
| Rank | Insurance brand | Rating |
| --- | --- | --- |
| 1 | AA | 98% |
| =2 | Bupa | 94% |
| =2 | Aviva | 94% |
| 4 | Direct Line | 93% |
| =5 | RAC | 90% |
| =5 | AXA | 90% |
| =5 | | 90% |
| 8 | Sainsbury's Bank | 87% |
| 9 | Co-operative Insurance | 86% |
| 10 | Prudential | 85% |
| 11 | | 84% |
| =12 | LV= | 83% |
| =12 | | 83% |
| =14 | Norwich Union | 81% |
| =14 | Green Flag | 81% |
| 16 | Hastings Direct | 79% |
| 17 | | 78% |
| =18 | Royal London | 71% |
| =18 | | 71% |
| =20 | Standard Life | 68% |
| =20 | Sheila's Wheels | 68% |
Source: YouGov
What are the most popular insurance brands in the UK?
Unsurprisingly, almost all insurance brands that topped the fame ratings were also the leaders when came to popularity. AA still got the highest score at 62%, followed by RAC (55%), Bupa (52%), and Aviva (47%). Roadside assistance and recovery specialist Green Flag cracked the top five in the category, getting a rating of 45%.
Read more: Revealed: Top insurance brands for customer service
Famous insurance brands Direct Line, Prudential, AXA, Churchill, and LV= rounded up the top 10. The bottom five brands in the same category also ranked last in terms of popularity.
Here are the 20 most popular insurance brands in the country based on the survey.
| Rank | Insurance brand | Rating |
| --- | --- | --- |
| 1 | AA | 62% |
| 2 | RAC | 55% |
| 3 | Bupa | 52% |
| 4 | Aviva | 47% |
| 5 | Green Flag | 45% |
| 6 | Direct Line | 40% |
| 7 | Prudential | 38% |
| 8 | AXA | 37% |
| =9 | Churchill | 36% |
| =9 | LV= | 36% |
| 11 | Admiral | 35% |
| 12 | Co-operative Insurance | 34% |
| =13 | Zurich | 33% |
| =13 | Hastings Direct | 33% |
| 15 | More Than | 32% |
| 16 | Age Co | 31% |
| =17 | Argos Care | 30% |
| =17 | Royal London | 30% |
| =19 | Norwich Union | 29% |
| =19 | Standard Life | 29% |
Source: YouGov