H&H Insurance Brokers expands network with Welsh partner | Insurance Business UK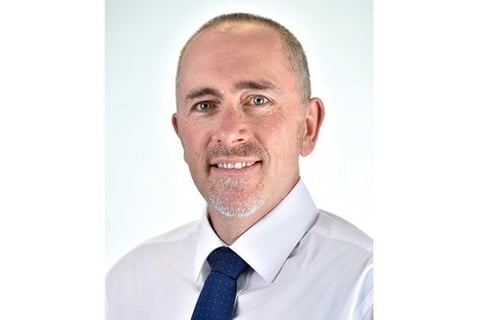 Carlisle-headquartered H&H Insurance Brokers (HHIB) has expanded its appointed representative (AR) network with the arrival of Insurance Centre Wales (ICW).
"When looking to partner with our new ARs, I am looking for enthusiastic and committed individuals, who have a great track record in the industry and a strong business plan," noted HHIB managing director Paul Graham (pictured), whose firm has a Welsh office in Ruthin.
"Evan [Rowlands] very much meets these criteria and shares our business philosophy of focusing on rurally-based commercial industries and providing specialised advice and services within these communities."
Described as a highly experienced agricultural broker, ICW managing director Rowlands set up the Aberystwyth-based business in 2015.
"I am thrilled to welcome Evan as our latest partner AR and I am looking forward to supporting Evan and helping him and his team develop and grow ICW," added Graham. "Looking forward, we have some ambitious and exciting plans for this region, and Evan's experience and depth of knowledge will be a great asset to our business structure, furthering our support for our Welsh customers."
Launched last September, the AR network provides insurance professionals access to HHIB's portfolio while taking care of Financial Conduct Authority regulation.
"H&H Insurance Brokers shares the same passion for offering value and service to customers," said Rowlands. "Its long-standing status speaks volumes, and their high standing has already reached into our target area from the renowned Carlisle livestock auction which is part of the H&H Group."
He added: "There is also a successful livestock 'Luckpenny' product, an exclusive policy to HHIB, which would be a great offering at national livestock sales here in Wales. We look forward to offering this, as part of our complete farm insurance package, to existing and new clients.
"HHIB have been incredibly proactive in looking at flood cover for areas which have already suffered. Due to our ever-changing climate, this is an issue close to home in Aberystwyth and further afield throughout Wales."
Rowlands is excited "to develop a deeper understanding of these needs and devise customised policies for these particular scenarios." He also called the HHIB support received by ICW so far as "first class" and looks forward to building on it.