How has the risk profile of UK farmers been impacted by COVID-19? | Insurance Business UK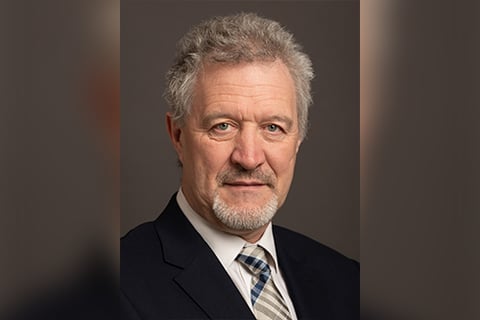 Since the COVID-19 crisis hit and the UK went into lockdown, the concern for those in the agricultural sector has been what the pandemic will mean for the risk profile of UK farmers. Their risk profile is one prone to rapid changes, especially as new technologies and innovations allow for the continual evolution of the sector.
"The agricultural risk profile can be defined as incorporating production/yield risk, price/market risk, institutional risk, human/personal risk, financial risk and asset risk," according to the head of agriculture at McLarens UK & Ireland, Stephen Smout (pictured). "And these various factors are all prone to rapid change."
The son of a Welsh livestock farmer, Smout is a chartered loss adjuster with 30 years' experience in agricultural claims and a key responsibility of his role at this global loss adjusting business is to train and develop its agricultural adjusters. In addition to this, Smout works with claims teams, underwriters and brokers to ensure that the dynamic change and evolution within UK agriculture is understood by all stakeholders and that the insurance policies maintain pace and are fit for purpose.
Read more: McLarens sows seeds for upcoming division
Looking to the impact that COVID-19 has had on the sector, he noted that the direct impact of the crisis on primary agriculture is limited, as the disease does not affect the natural resources upon which production is based. However, the pandemic poses a serious threat to food security and livelihoods.
"There has been a major shift in the structure of demand," Smout said, "with a collapse in demand from restaurants, hotels and catering, closure of open markets, and a surge in demand from supermarkets.
"Businesses along the food chain are already adapting to shifts in demand by switching production lines and increasing their capacity to manage larger inventories, moving to online platforms, direct delivery to households and hiring temporary staff. For some farms, disruptions are causing surpluses to accumulate, putting a strain on storage facilities and for highly perishables increasing food losses."
However, he said, the most significant impact of COVID-19 on UK agriculture will result from the lockdown of movement and closure of borders, preventing mobility of people, which is contributing to a labour shortage for all agricultural sectors, particularly those characterised by periods of peak seasonal labour demand or labour-intensive production. It is feared that the effects will be far reaching and could well extend beyond this season.
"The COVID-19 pandemic is a global health crisis with devastating impact on the world economy," Smout stated, "and these impacts will be felt by the food and agriculture sectors. But while the pandemic poses some serious challenges for the food system it may also accelerate some of the transformations needed in the food and agriculture sector to build its resilience in the face of a range of challenges, including climate change, which is arguably a much more serious concern for the industry."
Lessons from this pandemic will need to be integrated into the wider response to challenges confronting UK farmers and food supply, he noted, and the need for the food system to be resilient to a range of extreme weather events, maintaining bio-diversity regarding mono-cultures, and the risks associated with climate change. The UK is not self-sufficient when it comes to food production, it imports 48% of the total food consumed and the proportion is rising.
"Behind the always full looking supermarket shelves lies a mature supply chain which, as evidenced recently, is sensitive to economic and environmental events," he said. "Following the COVID-19 pandemic, there has been some discussion about decreasing reliance on foreign supply chains, and national food production is a key pillar of the Agriculture Bill which had its third reading in Parliament on May 13."
When it comes to food production, Smout said, climatic extremes and emerging exotic diseases, such as bluetongue and African swine fever, are arguably of more concern than the likes of COVID-19, given their potential to devastate production/supplies. Extreme weather-related claims, both in summer and winter, accidental fire and heat stress to livestock, to name but a few, are all growing issues – covered by insurance – that have been linked to climate change.
"Insurance arguably has an increasingly important role to play in managing these risks and is preferable to ad-hoc government disaster aid, which has severe drawbacks and counterproductive effects," he said. "In contrast, crop insurance actively reduces risk exposure by promoting private risk management. Though there is currently little in the way of crop insurance in the UK (other than traditional hail and accidental fire cover), the increase in severe weather patterns that is predicted could well lead to an increase in demand for this type of cover."
Read more: New flood fund to help more farmers
As agriculture becomes more sophisticated, Smout believes that producers will likely demand insurance that covers a greater number of agricultural risks from natural hazards, from pests and diseases to price fluctuations. Currently asset risks, financial risk and human/ personal risks are insurable via mature indemnity style policies, providing a proven risk transfer mechanism and associated confidence.
"As the market evolves, one area we may see develop is around parametric insurance, particularly in respect of the price of yield losses," he said. "Parametric insurance works on the basis that when a claim is triggered a fixed amount is paid out and though take up in the UK is minimal, the development of data and technology in agricultural production will greatly expedite the development and take-up of these products."