Marshall Wooldridge announces second acquisition since joining GRP | Insurance Business UK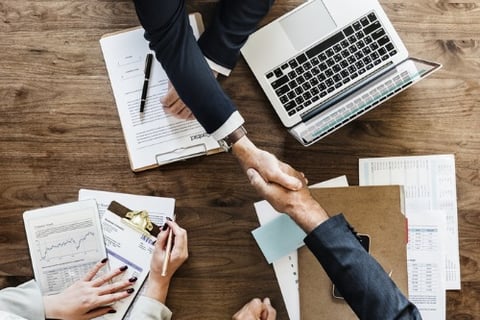 Marshall Wooldridge, a part of Global Risk Partners (GRP), has today revealed its acquisition of Messrs R F Broadley Insurance Brokers (R F Broadley), a Yorkshire-based commercial broker which was founded in 1928 and specialises in farm insurance. R F Broadley is owned and run by the vendors, husband and wife team David and Shirley Broadley who, along with their team, will remain with the business.
Discussing the deal, David Broadley said that the news is very exciting and that they are looking forward to the opportunities it will create. He noted that the Masham-based team have the advantage of over 90 years of experience as a family business and said he is delighted that the value this brings has been recognised.
Managing director of Marshall Wooldridge, Geoff Kirk said that the deal was a great next step in the business's growth drive and added that, as a well-respected local family firm, R F Broadley has a strong client base as well as significant expertise, particularly in agriculture.
Mike Bruce, group CEO at GRP, added: "This is Marshall Wooldridge's second acquisition since they joined GRP and represents another success in terms of broadening their commercial scope and the breadth of expertise they can offer clients."