NFU Mutual makes double announcement – offers coronavirus package | Insurance Business UK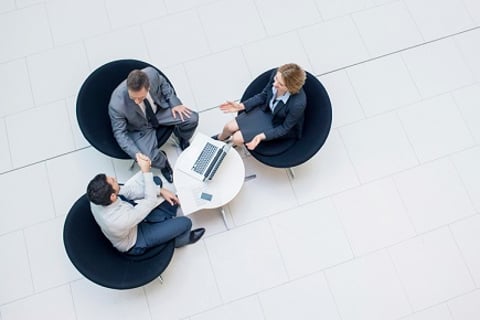 Rural insurer NFU Mutual has made a double whammy of announcements – both of which centre on support for brokers and customers.
On the customer side, the insurer has revealed a £32 million coronavirus support package. This includes £24 million worth of changes to insurance to incorporate additional cover across a range of policies and to speed up claims. It will be including COVID-19 on the personal accident and group personal accident extensions available for existing home and business insurance customers, with this also available to new customers. It will pay out should employees or individuals be hit by the virus, with the move coming at a time when a large number of insurers have been criticised for backing away from coronavirus-related claims.
The company also announced it would extend cover for businesses to allow for expanded commercial activities and volunteering during the pandemic, and noted that its annual travel insurance is still available to its home insurance customers with COVID-19 not excluded from its cover. A further £1.35 million has been dedicated to speeding up claims.
Other parts of the support package include a £1.8 million increase in its charitable donations and £5 million in support to its local agency network to help them assist their communities. It is hoped the £5 million package will help many local agents to continue to work remotely.
"The coronavirus pandemic has had a huge impact on everybody, including our customers and their local communities, which is why we have committed to this unique package of support," said Lindsey Sinclair, group CEO of NFU Mutual.
"Not only are we significantly increasing our charitable donations and utilising our local agency network to help those most in need, but we are also in the process of making real changes to our insurance products that will benefit our customers.
"On top of that, despite the challenges we are also facing, we have decided to continue to offer a high level of Mutual Bonus, because we recognise this is a difficult period for all. This is expected to save our loyal customers £250 million in the form of premium discounts."
Separately, but in another boost for brokers, the insurer also announced it would be expanding its use of Guidewire Software to improve service support.

"This decision allows us to focus on meeting the needs of customers, now and in the future, by developing and evolving our policy propositions through better product design, and introducing enhanced digital channels," said Steve Bower, customer services director at NFU Mutual. "Aligned to this, we see our agents as customers, and Guidewire technology will enable us to improve the consistency and efficiency of the processes they work with. Both customers and agents will be able to interact in new ways and NFU Mutual will be able to service customers like never before."