How should insurers respond to the driverless car era? | Insurance Business UK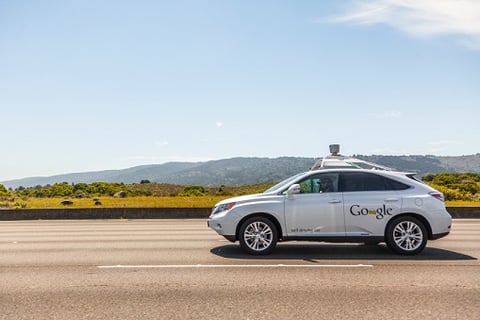 Driverless cars are set to change the face of the motor insurance industry with many questions still to be resolved. What are the risks of self-drive vehicles and who should hold the insurance policy? There are many grey areas associated with the rise of fully-automated vehicles – however, one thing that can safely be predicted is a decrease in premium income for motor insurers.
The personal auto sector could shrink to 40% of its current size within 25 years as self-driving technology improves, according to a report by global accounting firm KPMG. So how should insurers and brokers respond this substantial change?
Tony Tarquini, EU insurance director at Pegasystems, has identified two ways for insurers to react. The first is to completely understand the relationship with the policyholder. He said the client could be an agent or even the motor manufacturer, who would not only provide the ability to self-drive but also the product liability that goes with the self-drive product.
Even if the policy for a driverless vehicle is held by an agent, the UK Government announced individuals must still hold a personal insurance policy for moments when they have to regain control of the vehicle in the event of an emergency – an example of an insurance grey area.
"The other part of it is how much risk management insurers want to get involved in," Tarquini told Insurance Business. "Do they want to sit back and stick to a model of risk mitigation or do they want to move into a new world of risk management where they are actively monitoring and managing risk and providing a service to the policyholder to manage that risk?
"Insurance tech start-ups will assist the policyholder with buying insurance, operating insurance and managing their risk because that is where the battleground is going to be. Insurers need to decide if they are going to be part of that."
Driverless vehicles will not suddenly appear widespread on our roads. There will be a slow and incremental process towards self-driving, where more and more technology will be added to vehicles until they finally become fully-automated.
The transitional stage of driving assistance will throw up just as many difficult insurance questions as the final fully-automated product, especially when it comes to risk management.
Christopher Ling, global head of transformation consulting for Capgemini's Insurance GBU, told Insurance Business: "Insurance companies have to look at themselves and ask whether they have the competencies to get into a risk management space, which has been traditionally occupied by insurance brokers, many of whom refer to themselves as risk consultants or risk advisers."
He said the market must decide how to respond to the driverless era and quickly, or else lose business to insurance tech start-ups.
The loss of premium due to self-drive vehicles has been widely discussed in insurance circles. However, Tarquini believes there will be mitigation against the loss of income in the shape of more expensive claims.
"The number of claims each year is actually going down because it's getting safer and safer on the roads. However, the cost of claims is going up. Part of the reason for that is an increasing cost of repair as cars become more and more sophisticated," he said.
"If you're building cars which have 360 degree monitors and lots of electronics, the cost of a claim after an accident is only going to go up. So there will be mitigation against the loss of premium because claims maybe won't go down as fast as everybody is predicting due to that aspect of more expensive claims."
Related stories:
Tesla: Autonomous cars could present massive disruption for insurers
Aviva admits talks with driverless car manufacturers