Allianz partners with Flock to offer on-demand drone insurance | Insurance Business UK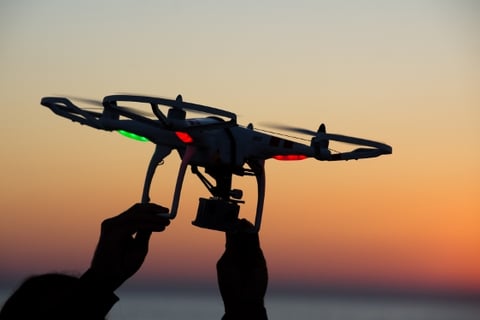 Allianz
SE's corporate insurance carrier Allianz Global Corporate & Specialty SE (AGCS) has partnered with insurtech start-up Flock to launch a first-in-the-UK mobile app that sells pay-as-you-fly drone cover.
The digital insurance solution for the drones, or Unmanned Aircraft Systems (UAS), market is the first product that will be introduced by the partnership. The Flock Cover app will be available later this year, with early access now open for beta-testers.
Tom Chamberlain, underwriting manager for aerospace and general aviation at AGCS, said the tie-up is in line with Allianz's digital strategy to focus on new distribution channels.
Flock's algorithms convert real-time geospatial data into a risk metric to come up with an insurance premium for commercial or recreational drone flights. Aggregated real-time data includes drone information, operator profiles, environmental data, and hyperlocal weather conditions.
Pilots will be fully insured – up to £10 million – for their flight time within a specified geographical region. They will also have access to a comprehensive safety tool via the app. Flight details like time and location are customisable at the point of sale and can be pre-scheduled, as well.
According to AGCS, global UAS market volume is expected to reach at least 4.7 million units by 2020 – the increase bringing new risks such as collision with aircraft, buildings, and people.
Brian Kirwan, UK chief executive at AGCS, said 22 incidents involving commercial airliners and possible drones were investigated by the Civil Aviation Authority's Airprox Board in the first four months of 2017 alone.
He explained: "As drone usage increases, new risk exposures will emerge including the risk of cyber-attacks and terrorism. Further incidents are also likely to occur once regulations are finalised that strike a balance between reaping the benefits of drones and minimising misuse."
Kirwan believes this could result in multi-million pound claims against businesses, operators, and manufacturers. By 2020, the potential value of the global commercial drone insurance market is forecast to reach $1 billion.
Related stories:
Insurance heavyweight goes big on drones
Lloyd's market calls for drone law