Marsh JLT Specialty VPs on the changing space customer profile | Insurance Business UK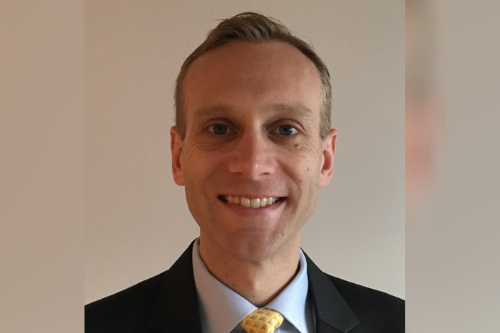 In May of this year, over 10 million people tuned in to watch the first orbital crewed mission from an American launch site in almost 10 years. Now that the SpaceX Demo-2 test flight mission has been completed and NASA astronauts Robert Behnken and Douglas Hurley are safely returned to earth, the question is what is next for the space and aerospace industry?
Read more: Insurance in space - the final frontier
Having worked in this sector since he completed his Master's in aeronautical (and space) engineering in 2004, Adam Sturmer (pictured above), senior VP, global head of sales – space projects at Marsh JLT Specialty, has seen first-hand the evolution of the space customer profile in recent years. Between 10 and 15 years ago there was a higher percentage of traditional geostationary communications operators in the sector, he said, but now there is a whole new world of 'Newspace' clients who are more diverse and have different requirements and approach risk in different ways.
"From a risk management perspective," he said, "we now have much more focus on the consulting and strategy portion of our service. We often start earlier in the programme timelines… and we find ourselves working more with the financiers at an early stage on the premium budgeting and the business plan as much as the actual insurance transaction."
As the market has evolved, the team has spent a lot of time strategising how best to evolve alongside it, Sturmer noted. Marsh supports its clients in a broad variety of ways, from risk management assistance during the contractual negotiations with manufacturers, to the coverage design aspect necessary as each of the policies are individually tailored for the satellite operation. With very high sums insureds, he said, there can be up to 20-30 insurers on one placement, so the timing of the placement is key and how best to approach these insurers is where the team spends a lot of time working with clients.
"A key difference has been that we've seen a lot of constellations of satellites come through recently," he said. "These are changing the way in which insurers need to review the risks as well, as there is a much higher volume of satellites in terms of their production, and there's a lot more options for risk retention and risk management as the constellation is rolled out in phases. Our perspective can require additional risk modelling and complexity. So, that's why we've got engineers, lawyers, and brokers but we can also draw upon actuaries etc for this."
Read more: Marsh swoops for aviation experts
Looking to how the demand for innovation within the sector has changed, Neil Stevens (pictured below), senior VP, aviation & space at Marsh JLT Specialty, said he has seen that clients are always looking for a greater degree of innovation. What they're focused on, he said, is adding some real value, and going beyond the ordinary to find creative new ways to facilitate commercial activity. The commercialisation of the space sector is the biggest change Stevens is seeing at the moment, and it has accelerated in the last five years prompting customers to look for different ideas and solutions that can drive the sector forward.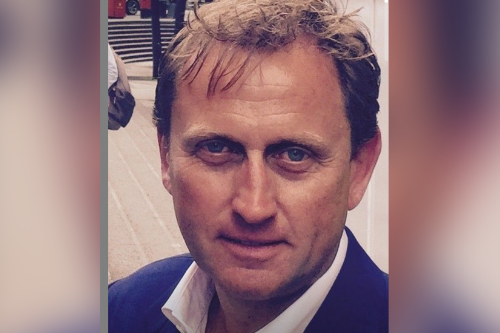 Clients are looking to innovate and so is Marsh, Sturmer said, and there has been a substantial shift from the view of space insurance as an unwanted transactional cost to a business enabler which helps create the solutions which enable projects to go ahead. Part of this has been driven by the holistic range of services offered to clients which has drawn upon multiple industry sectors, from trade credit, to property, to cyber.
"I think there's a lot higher degree of collaboration," Stevens said. "That's the one thing I've seen with colleagues, not from just within the team, but within different teams. And one of the big benefits of that is that it gives us a much better way to test what we're doing. Testing ideas on other people who perhaps don't understand throws up questions you've not expected.
"We are very fortunate that we work with a number of very forward-thinking insurance markets. And that's really important because we can come up with all the ideas in the world but, at the end of the day, we've got to actually place the products. We work closely with a number of very creative insurers, and they've been very receptive and so far, so good. We're finding new ways to develop new ideas."
As brokers, Stevens noted, the role of Marsh is to do the best for its clients and this goes beyond simply insuring an asset to actually digging through the contracts and outlining exactly what exposures the client faces and finding ever-more efficient ways to manage those. Sturmer outlined that Marsh has a specific internal team focusing on the new start-ups developing within the sector, to make this process as efficient as possible. These start-ups need and want the right insurance cover, he said, and the insurers also want to be a part of this as they are proactive.
"Some of them have innovated themselves," he said, "and created their own policy wordings and slightly different coverages… And that's great to see because it has increased the spread of coverage that we can offer our clients. And to be fair to the market, I think the space insurance market has been supporting the growth of the space industry from the very beginning through its offering of a very holistic and wide-reaching cover."
From insuring first launch vehicles to insuring new technology, new payloads and new platforms, the industry has supported innovation, Sturmer said, and going forward he believes that the market will continue to be engaged with and supportive of the new wave of opportunities hitting the space sector.
Looking to the oncoming year, Sturmer and Stevens outlined what they are looking forward to the most and Stevens noted that it is his ambition to see the first launch from UK soil. He has a client who plans to be one of those first launches, he said, and he has every intention of being on-site when that happens.
"When the first commercial launch of astronauts to space took place at the end of May, the news wires said you could see it from the UK, so I dutifully went outside but couldn't see a thing," he said. "But then on the second pass, I could see it clear as can be… You could actually see it moving slowly across the sky and it was absolutely incredible. So, to go the first UK launch is something that I really want to do."
Sturmer is also looking forward to seeing the fruits of his team's labour, with the first launches coming through for some of the smaller launch vehicles and to embracing the changing technologies coming into the insurance market. "COVID has been a challenging time for our customers," he said, and he will be working to guide them through this challenge and to help lead them into this new era for the space industry.