Sompo International outlines what its partnership with Flock will mean | Insurance Business UK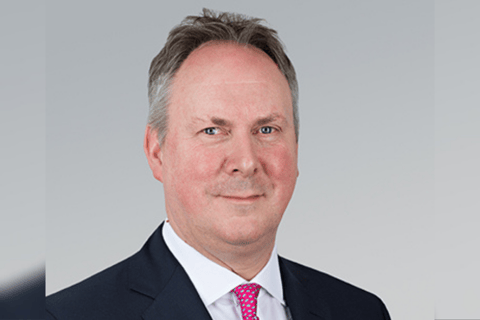 In the aviation and aerospace insurance space, January and February tend to be quiet months, according to Andrew Metcalfe (pictured), SVP of aerospace, London Market & Europe Insurance at Sompo International. And so, it was a positive start to 2021 to be able to welcome the organisation's recent partnership with Flock.
Read more: Sompo International partners with Flock on drone insurance
Through the partnership, Sompo International will combine its aviation and aerospace underwriting expertise with the real-time risk algorithms of the UK-based insurtech which offers insurance solutions to commercial drone operators. Metcalfe noted that early discussions with Flock started about two years ago and, over time, the complementary aptitudes of the two organisations, in conjunction with their shared cultural ethos, made a partnership seem the natural next step.
"And as we delved into those discussions, it seemed that it was a really good fit for us to be able to use the education and learning [this offers us] and apply it across multiple lines of our business, not just aviation, so we have lots of aspirations for this partnership," he said.
"And it's giving Flock access to all our services and our infrastructure but also, and more importantly, the data point of this is interesting. You hear a lot about this within the insurance market, but data is just 'stuff' if it is viewed without context. Without context, you can't create knowledge and that's where we can provide the context of the data that Flock collects from their client base and eventually turn that into wisdom."
Read more: Iprosurv on the development of drone technologies during the pandemic
The data collection that Flock is enabling is not restricted to a single line of business and can take on many different aspects, which will be to the benefit of Sompo International and the entire service distribution matrix of its services.
The ambition of this partnership is to drive positive change within the sector, Metcalfe said, and to be trusted by clients. Clients will benefit from greater price transparency and a bespoke approach to complex drone risks, while brokers will benefit from the consolidation opportunities afforded to them.
"Also, at the level of transactions we're talking about, any frictional costs make up a significant percentage [for brokers] so, as we can reduce the frictional costs within this offering, across the whole value chain between the client and all the way up through to the insurer, I think there are positive benefits for brokers within that," he said. "A lot of brokers… don't have the cost structure that can handle these sorts of levels of transactions so, providing they have some skin in the game, they're happy if they can provide a service for that client and we're there to facilitate that."