Working through a time of crisis for the aviation sector | Insurance Business UK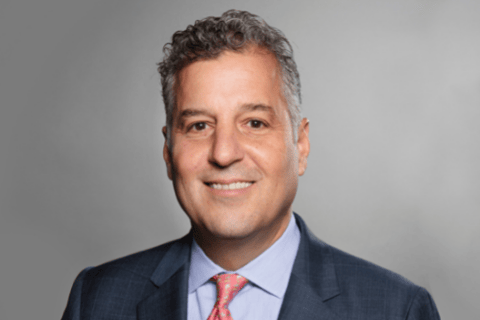 Anyone working in the aviation insurance space knows that being at the forefront of developing complex insurance solutions is never light work. But, as noted by Joe Trotti (pictured), head of aviation and aerospace at McGill and Partners, doing so during a global pandemic makes developing such solutions especially strenuous.
Find out more: Explore McGill and Partners' unique aviation insurance proposition
"The last 18 months have raised the bar in aviation insurance," he said, "but at McGill and Partners I'm working with some of the best aviation specialists and we always love a challenge. We focus on aviation and aerospace clients with complex risks. Our goal is to create the best solution for their needs, and continually think outside the box to come up with fresh ideas and strategic approaches.
"There is a sense of pride and purpose within our team in putting our substantial experience, expertise and market relations to work to develop unique and cost-effective solutions for our clients at a time when many are forced to accept market standards. We are assisting our clients to effectively manage their costs at a time when they need it most and, as a result, contribute to supporting the transportation system which benefits the global economy and society under normal circumstances and even more so as we emerge from the pandemic."
Read more: How is COVID-19 continuing to impact the aviation industry?
Considering all the COVID-related upheaval, Trotti said, some clients have elected not to focus on insurance, and instead concentrated on other items in their balance sheets as the crisis deepened. They elected to address more immediate needs such as negotiations with lease companies and bankers, reduction in labour forces and, in some cases, realigning with governments and creditors.
However, he noted, this can be a missed opportunity as insurance costs and risk exposures can add to the drain on a balance sheet whether the airline is operating or not. It is also one area that, if approached properly with a well-executed plan, can deliver strong financial benefits in the present and, more importantly, in the future.
"A carefully executed insurance strategy and innovative placement or alternative risk financing structure can shield clients from any future unexpected interruption they may suffer via COVID or any other unseen crisis that may be lurking," he said. "We believe this process should be something clients can look to address in the last quarter of 2021 and into 2022 with more attention paid to how and what is purchased and by whom."
Read more: Aviation insurers looking for rate rises after a testing year
Exploring the main pain points that are facing the aviation industry going forward, Trotti stated that uncertainty remains the main challenge moving forward. With the world recovering at such an uneven pace, he said, it's paramount that each client is treated individually based on their unique risk characteristics and exposures. The market overall struggles with that challenge. Other brokers have attempted to employ a broad approach across their client portfolios, and this leads to a common market approach being taken. Many, as a result, will not achieve the best result for their individual placement.
"Insurers remain fixed on margin and protecting profits to justify the capital expended on providing the necessary cover," he said. "History states that rates and premiums can become inflated and once this has occurred, it can take years to readjust those parameters as a market sinks to find an eventual level of responsible, profitable sustainability.
"We promote an individual underwriting approach where each client is treated based on the true merits of their own unique risk profile, experience, and challenges. We believe a much more thoughtful process must be implemented as we all have a duty to our clients to produce the best possible result for all stakeholders and support the client base at this time of uncertainty."
Read more: Global Aerospace CEO retiring – successor named
Despite the plethora of challenges facing the aviation industry, Trotti stated that the McGill and Partners team do see that, out of the pandemic, a new way forward can be embraced by the insurance industry. Clients must now be rated on their own individual merits and circumstances, not on market trends, he said. And while historically there has been a reluctance for innovation and the current rating methodology has not changed for decades, this crisis has revealed that this must now change to better reflect the evolving nature of risk exposure. Each client is recovering and adapting at different speeds and insurers must recognise these individual exposures and create bespoke insurance programs to align with their customers and help them in their time of greatest need.
"To summarise," he said, "a more innovative and flexible and relevant rating approach must be embraced that is client-specific. In addition, the level of minimum premium requirements must be reviewed or discarded. After all, it is in the interests of all parties involved to have a healthy and sustainable marketplace."
You can find out more about how McGill and Partners supports the aviation sector here