NFU Mutual urges dog owners to not add to livestock fears | Insurance Business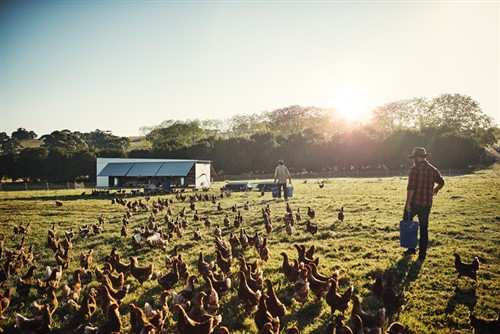 Are you a rural broker? You might want to get the following message across to your clients.
"Don't let dogs loose in gardens adjoining livestock fields – many attacks are caused by dogs which escape and worry sheep grazing nearby."
This is just one piece of advice NFU Mutual has for dog owners amid the rising number of claims related to livestock worrying.
With claims up 67% since 2015, the UK's largest rural insurance company is urging dog owners to do their part. A report by the Daily Post said Scotland saw a quadrupling in claims costs; Midlands, almost double; Wales, up from £15,000 to £21,000; and North West England, down from £22,000 to £20,000.
Among the steps owners can take include keeping dogs on the lead when walking them in rural areas; reporting attacks as well as sightings of dogs roaming the countryside; and familiarising puppies with livestock early on to reduce the risk of them attacking when they grow up. NFU Mutual also noted that even small dogs are capable of attacking farm animals.
"For small farmers in particular, livestock worrying is devastating because it has a huge impact on their productivity," Tim Price, NFU Mutual's rural affairs specialist, was quoted as saying. "While insurance can cover the cost of replacing stock killed and the treatment of injured animals, there is a knock-on effect on breeding programmes that can take years to overcome."
As for farmers, they are advised to check stock regularly; try to keep sheep away from footpaths; put up signs for dog owners to keep their pets under control; as well as maintain fences, walls, or hedges. In addition, attacks should be reported to the police immediately.


Related stories:
Lock up your animals
Lloyd's syndicate to cover the entire country – for lynx attacks