ABI's director of general insurance policy on key areas of focus for 2021 | Insurance Business UK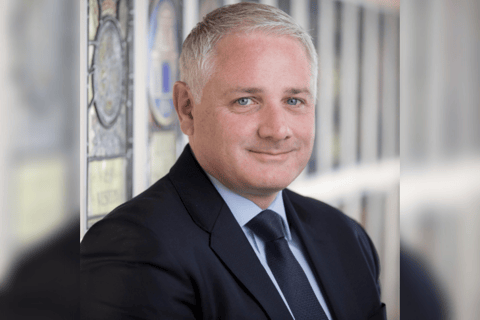 Alongside the undeniable challenges that COVID-19 has brought for industries across the globe, the pandemic has also presented an opportunity for individuals, organisations and associations to demonstrate their resilience, adaptability and leadership. James Dalton (pictured), director of general insurance policy at the Association of British Insurers (ABI), noted how the association has worked closely with its members to identify their concerns and find new opportunities to work together to support customers.
Read more: Coronavirus: ABI issues motor insurance update for volunteers
The industry has risen to the challenge, he said, as reflected by customer pledges for those working from home or using their car to volunteer, and the raising of over £100 million for the COVID-19 Support Fund. The ABI has worked with independent healthcare providers to support the NHS and entered negotiations with the Government that resulted in a trade credit reinsurance scheme helping businesses continue to trade, as well as a time-limited indemnity arrangement to help care homes looking after COVID positive patients.
Looking to the work done across the association, Dalton noted that, on occasions, the ABI has needed to hold up a mirror to the industry to reflect on learnings. There's much everyone can learn from the past year, he said, and it is to be expected that these new understandings will continue to be both reflected and acted on. Looking to some of the key areas of focus for 2021, front of mind is improving customer trust, transparency and product simplicity.
"It's often said that claims are the shop window of the insurance industry," he said, "so it is essential that we redouble our efforts as a sector to pay valid claims quickly and with a simpler customer journey. But the lessons learned from COVID-19 can also form part of a bigger dialogue around the role the industry can play in helping the UK's economy to recover. Considering all of this, there are a few opportunities that we need to grasp this year."
Firstly, he said, the FCA's consultation on GI pricing practices represents a once-in-a-generation opportunity to fundamentally improve the way insurance products are priced, bought and sold. There needs to be a market where consumer loyalty is not punished and where constant shopping around only on price is not unduly rewarded. The quality of the product and whether it meets the consumer's needs are just as important as price. The ABI therefore wholeheartedly supports the FCA's attempt to implement a system where customers focus on product appropriateness and quality.
Dalton highlighted that climate change is also an essential focus area for the ABI and its members. 2021 will be a pivotal year for global efforts in tackling climate change as the UK prepares to host the COP26 conference and the insurance and long-term savings sector has to play its part. Insurers have a key role in helping people manage the risks that arise from a changing climate, including flooding, wildfires and crop failures.
"[However], insurers are also major institutional investors," he said, "with the capacity to drive the growth in renewable energy and sustainable infrastructure needed to mitigate global temperature change. We want to make sure that insurance is in the leading pack of industries transitioning the economy to net-zero, so will be working closely with Government, regulators and climate experts to ensure our sector's potential to achieve this objective is realised."
Read more: ABI chair on Solvency II: "Our ambition is for sensible reforms"
Another significant opportunity is the post-Brexit review of Solvency II. Dalton revealed that independent analysis carried out for the ABI by KPMG found that £95 billion could be freed up for reinvestment or redeployment if reforms are made to the matching adjustment and risk margin. As it stands, he said, it is much easier to invest in a highly-rated mining company than it is to invest for 30 years in a wind farm - and the association wants to see the rule changes to allow investments, managed by insurers, to focus on a broader and greener range of assets.
"More broadly on Brexit issues," he said, "the industry undertook a great deal of work to ensure it was prepared for the transition but there are some non-trade related issues to be resolved. We continue to press the Commission to allow the UK to (re)join the Green Card Free Circulation Zone, removing the requirement for UK motorists and hauliers to carry a Green Card when driving to the EU. We also want to see the Commission recognise the UK as being equivalent for reinsurance purposes."
ABI research has shown that a significant majority of the public feel that insurance products will become more important to them over the coming months and years, Dalton said, whether that is through providing protection for their homes, health and cars, or through protecting their business through the recovery. It also shows that, as the economic challenges continue, the insurance sector will become ever more important in providing a sense of security and protection for consumers' financial futures.
"Insurance will also have a vital role to play in building back a more balanced economy, not just a greener one, and the industry's economic contribution is a key opportunity for our sector," he said. "At its core, the purpose of insurance has always been to provide people with a safety net and to provide support at times of greatest need. As we look to rebuild the UK economy in the wake of the pandemic, it will be important for us all to recall this fundamental purpose."