Brokers crucial to post-pandemic recovery, says Close Brothers PF | Insurance Business UK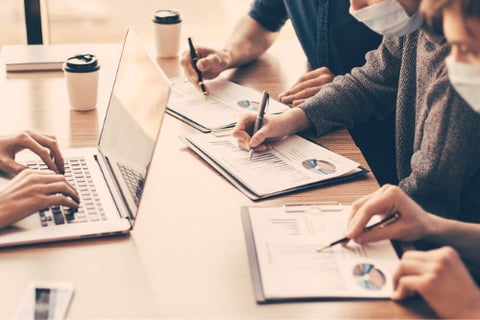 With COVID-19 restrictions being eased this month, insurance brokers will play a key role in helping businesses bounce back, according to Close Brothers Premium Finance (CBPF).
Elliot Hayes, head of corporate, CBPF, said brokers are necessary to provide constant communication and guidance to businesses, especially in the retail and hospitality sectors. Brokers can provide advice on health and safety, risk management, legal and regulatory requirements that vary from sector to sector.
"If you're in hospitality, you'll be preparing for the easing of restrictions by looking at your supply chain, capacity and financial resilience, as well as your own staff resourcing and health & safety," he said.

"Brokers need to plan ahead with their clients, especially if, for example, the business is mulling whether to go back to its original model or continuing to offer a take-out service."
Another area where brokers can advise clients is technology, with the increased exposure to cyber threats caused by the accelerated shift to a digital economy.
According to Elliott, brokers must prepare for a large influx in inquiries and workload.
"Many brokers will have been upskilling and resourcing their teams during the last 12 months, to ensure they have the right skills to advise their clients. The client comes first but brokers need to look after their own houses too," he said, adding that the new working environment has reshaped the broking industry and opened up the labour market.
"Hybrid or home working opens up recruitment opportunities. As there is no need to be in the office, brokers have a much wider pool of talent to recruit from."
Furthermore, Elliott said that brokers must change their tone and message – from helping businesses stay resilient through lockdown to contributing to recovery in 2021.
The premium finance industry can also benefit if the post-pandemic recoveries of the UK and Ireland go as planned.
"Premium finance enables businesses to preserve their capital for investment if working capital is going to be important, otherwise it will be tied up in insurance expenditure," Elliott said.
"Corporates that spend hundreds of thousands of pounds on insurance can benefit by spreading their premium payments.
"Throughout the pandemic, we have maintained our focus on supporting mutual clients. Brokers should be reassured that we have not significantly changed our credit appetite."