CEO on why insurance companies must build powerful mental wellbeing programmes | Insurance Business UK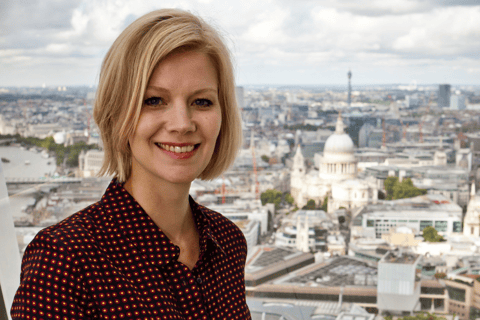 The mental health charity Mind has warned of a 'second pandemic' waiting in the wings of COVID-19 that we should all be aware of – a burgeoning mental health crisis. Data analysis from the charity revealed that more people than ever previously recorded have experienced a mental health crisis during this pandemic.
Between the emphasis on mental health topics at last year's first-ever virtual Dive In festival to the evolution of a market-wide mental health insurance network, the insurance industry is clearly attempting to grapple with the magnitude of this challenge. It has been amazing to see how discussions surrounding the topic have changed over the last five years, noted Petra Velzeboer (pictured), founder and CEO of the mental health consultancy PVL and one of the founders of LikeMind.
Read more: Introducing a market-wide mental health insurance network
"There's been an amazing variety of insurance companies that I've worked with who are taking action, whether it's doing something for World Mental Health Day or having Mental Health First Aiders or just looking to talk to an expert to see how they can begin this awareness journey," she said. "So, certainly things have been happening and then the global pandemic hit and that seems to be growing the conversation at a faster pace than ever before."
It is worth noting, Velzeboer said, that the UK and Australia are both ahead of the game as far as discourse surrounding mental wellbeing goes and adept at fostering a strong continuum of people willing to move the conversation forward. The UK insurance industry must take advantage of this to grapple with the challenges that it faces.
A lot of these challenges are not specific to the insurance industry, she said, but reflect those shared across a range of sectors. There is a generational gap when it comes to accessing mental wellness initiatives, with people in the upper age range of the industry often having a more 'old school' way of managing stress and distress. Meanwhile, the millennials and Gen-Z's coming up through the industry end up being more open to conversations surrounding mental health.
Insurance, and financial services in general, has traditionally been known for its 'work-hard-play-hard' culture of people pushing themselves to their limits. This can be fantastic, as it often leads to great camaraderie, but can also create barriers between colleagues and a fear of talking about when you are struggling, in case it is seen as a kind of weakness. This concern is particularly relevant when it comes to men and how they develop coping mechanisms must be a key consideration for insurance companies when they look at developing wellness programmes.
Read more: It's time to talk about mental health in the insurance sector
"A challenge for the insurance industry when implementing a mental health first aid programme is to look beyond the risk side," she said. "Insurance loves to talk about risk, and those conversations are great and we need them to create a sustainable mental health programme, but we also need to come at this from a prevention perspective.
"Long before the crisis and the risk conversations happen, we want to be thinking about culture, about psychological safety, about upskilling our leaders and managers to have conversations beyond just when something's wrong. We want to normalise the conversation about mental health by asking people about their whole person – about things they're proud of, about things they're grateful for. The neuroscience behind this shows that it just brings people into a state of peak performance."
The good news for insurance companies, from the largest corporation to the smallest regional brokerage, is that developing a mental wellness programme does not need to be a vast undertaking. A key tip on how companies can build such structures, Velzeboer said, relates to the need for them to embrace the fact that stronger mental health starts with conversation.
Read more: QBE offers tips on improving companies' mental health strategy
Check-in points need to be established, with more routines and structures in place to facilitate conversations, and these don't have to be formalised or involve HR departments. She noted it can be as simple as dedicating the beginning of a team meeting to one fundamental question – on a scale of one to 10, how are you feeling today? It's about having minimum standards in place, and those standards are based on human conversation.
"There's so much information science behind performance, behind how somebody who's well-rested and working in a healthy environment will have enhanced productivity," she said. "Manager and leaders must understand that when space is created for rest and resourcing then actually businesses can grow exponentially off the back of that."
Building a wellness programme intrinsically combines a 'top-down' with a 'bottom-up' approach, and Velzeboer highlighted that she has seen first-hand how somebody at the bottom rung of an organisation can provide the passionate voice that reaches somebody at the top. We need both, she said, and for low or mid-level employees who are passionate about this subject, she suggests reaching out to factions of their company to stir up further conversations.
"If you want to create long-term sustainable programs - the ones that really work are those with leaders right at the top who are open about their mental health," she said. "They're not just putting money behind it or trying to empower other people, they're actually on camera or talking to staff about their struggles and connecting to the heart of the matter. And that's the most powerful message possible, because it gives permission for people at all levels of the business to then build on it from there."