Insurance companies weigh in on the societal good of insurance | Insurance Business UK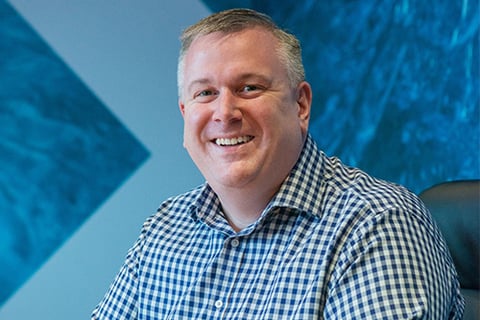 The coronavirus outbreak has seen a level of scrutiny directed at financial services perhaps not witnessed since the financial crisis of 2007/2008, and the last several weeks have been a time of significant upheaval within the insurance sector, as the spotlight of public attention increasingly turns to what insurance companies are doing at this time. Just before the lockdown within the UK, at the CII's President's Dinner and Public Trust Awards, CII President, Nick Turner, emphasised the importance in insurance companies acting ethically at this time, a sentiment further solidified by the FCA outlining its expectations for general insurance companies during the pandemic.
Read more: Four pathways to driving public trust in insurance
For many insurance companies, however, the coronavirus (COVID-19) outbreak has presented an opportunity for businesses to showcase their commitment to customer service and highlight the essential role for societal good that insurance still has to play. Below Insurance Business reached out to three businesses operating within the insurance sector – a broker, an insurer, and an insurance services company - to discuss this role.
Managing director of Romero Insurance Brokers, Simon Mabb (pictured above), believes that insurance brokers have always played a vital role in communication between clients and insurers. It is the responsibility of brokers to provide clarity across the board and to relay information in a way that's reassuring and understandable for clients.
"These are undoubtedly challenging times, and many businesses are discovering that their insurance policy won't cover them as expected," he said. "Brokers are working tirelessly to stand in their clients' corners and find the best solutions for them. It's a good opportunity for brokers to add value to customers by providing additional expertise and advice – such as downloadable guides, risk assessment templates etc. It's a confusing time for everyone and brokers like us are rising to the challenge to do what they do best: provide clarity, reassurance and support."
Head of insurance for the lettings software and services platform Goodlord, Oli Sherlock (pictured immediately below), outlined how his business has continued to offer an exemplary level of service throughout the pandemic. While many providers have pulled their offering at some point, he said, his has remained open to new businesses and renewals throughout. It is also offering enhanced support to letting agents, landlords and tenants, he said, to make sure that they feel they are supported during these stressful and confusing times.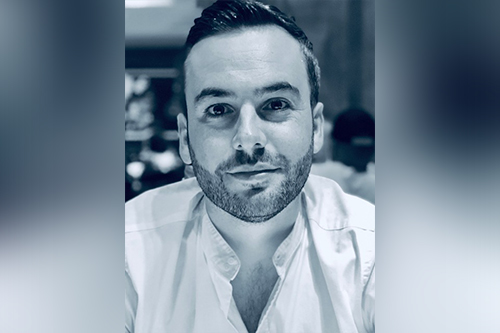 The role of insurance companies has not changed inherently during the current crisis, Sherlock believes, but has simply become more essential than ever. Insurance companies should be doing everything they can to educate their clients on how to utilise the product they are providing, he said, and should be applying a common sense approach when assessing claims and focusing on customer outcomes instead of their own business interests.
Insurance companies sell stability, CEO of Personal Group, Deborah Frost (pictured below) added, and now is the moment for insurance companies to prove themselves. Unlike some insurers, she said, Personal Group has been covering COVID-19 on all its insurance plans and has introduced new arrangements to protect the unprotected. In response to requests, she outlined, the business has also developed emergency employer insurance, allowing all employers to give peace of mind to employees by covering their entire workforce with critical illness cover and death benefit plans.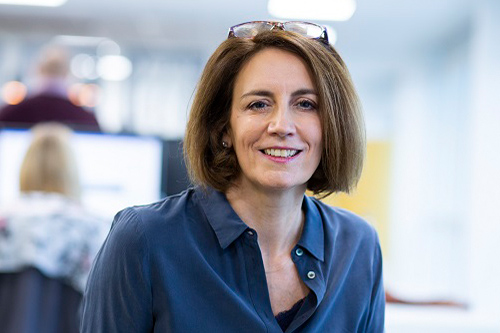 Among several other changes which have been made by the business to protect its clients, the company has also made it as easy as possible for policyholders to make a claim by clearly signposting the required information on its website and ensuring its team is poised to process claims in the normal timeframe.
"If companies are looking for a way to get out of that commitment, they're diminishing the role of insurance," she said. "I find it incredibly sad hearing stories about insurance companies finding loopholes in the small print. Our role is to keep our promises and do what's right for the policy-holder."
This is a big moment for insurance companies to step up and do what they have said they would do, Frost believes, and she is worried that certain organisations not doing so will impact the level of trust in the insurance industry within the UK.
"They will instead believe that, when the rainy day comes, the insurance industry will not be there with the umbrella they promised," she said. "After this crisis, it could take a generation for many insurance companies to re-build that trust."
If somebody working in insurance does not believe that insurance is a force for societal good then Sherlock would suggest they exit the industry. Even without the coronavirus outbreak, the onus should always be on companies to provide genuine support when a risk occurs, he said, and he believes that the coronavirus outbreak will highlight products with counterproductive clauses and businesses who place themselves ahead of their customers.
"This period of time could define a business or product and how we manage this process could ensure confidence and goodwill in the long run," Sherlock said. "Those who handle it badly will instil a total mistrust, playing to the cliché that 'insurers never pay out'. I knew from the get-go which side of the fence I wanted Goodlord to be on and we are determined to live those values throughout this."
The insurance sector is often unfairly stigmatised, Mabb believes, but he noted that Romero is seeing an opportunity within the crisis to show a human side to the industry. Insurers are responding reactively to clients' needs and doing what they can to provide help and support, he said. Ultimately, however, if a policy doesn't cover COVID-19 for whatever reason (i.e. it won't cover a pandemic, or COVID-19 is not included in a list of Notifiable Diseases) then the insurers' hands are tied.
Read more: Insurers issue warning over forced coronavirus payouts
"This is unprecedented and entirely unpredictable," Mabb said, "and it's a huge shock for all industries. Insurance companies must be empathetic at this time and do what they can to support businesses – whether that's by publishing expert advice or by extending un-occupancy clauses as an example."
How insurance companies respond to the crisis will make a difference to how they are viewed by individuals and businesses, he said, and this is a good opportunity for insurance companies to work hard, demonstrate empathy and genuinely help customers.
From the perspective of Personal Group, Frost said, insurance is the business of protecting and connecting jobs in the working backbone of the UK and acting ethically means looking after policyholders and making it as easy as possible to claim. When people call, she said, the worst has happened, and they need their insurer to be there for them. The insurers that do not look after their policyholders will feel the impact of people losing trust, she said, but those who do will feel a much closer bond with the populations they serve.
"It's a well-known Maya Angelou quote," Mabb stated," that 'People will forget what you said. People will forget what you did. But people will never forget how you made them feel.' Now's the time to really make customers feel supported during this challenging time by demonstrating exceptional customer service."