Shepherd Global MD on building a sustainable career in insurance | Insurance Business UK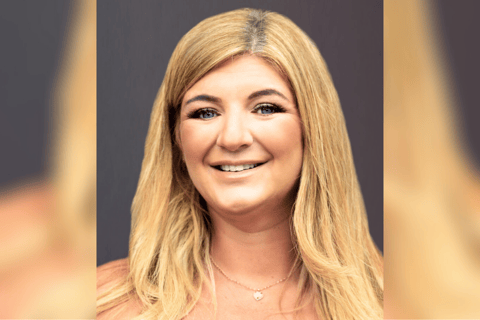 Earlier this month Insurance Business UK paid tribute to 49 of the 'Elite Women' making waves across the insurance industry. Discussing what this accolade meant to her, Holly Shepherd (pictured), MD of Shepherd Global noted that being recognised for her professional accomplishments and contribution to the wider industry by her peers was an incredible honour. She said she was thrilled to have been listed as one of this year's Elite Women and warmly congratulated all who achieved this award.
Read more: Elite Women 2021
Shepherd has been involved with the industry since the very beginning of her career, joining the family business in 2006 after completing a law degree at university. She first started working in compliance, she said, but knew early on that she wanted to take on the challenge of a direct, hands-on role in building the business.
"John Shepherd set me the goal of replicating the success of our US operation across Europe," she said. "This meant life-changing sacrifices, in fact for about the first three years I lived out of a suitcase. We started in a one-room office in Leadenhall Street with four people. It was challenging but also very rewarding, I will never forget it."
In addition to her role as MD of Shepherd Global, a portfolio of established companies in insurance, warranty and associated industries, Shepherd is also the MD for the three companies within the portfolio – the Lloyd's broker and coverholder Shepherd Compello, White Oak Underwriting Agency and EPG Global. She was one of the youngest women to be appointed to the board of a Lloyd's broker and to be invited as a member of the BIBA International and Wholesale Brokers' Advisory Board.
"Establishing yourself among such esteemed company was, of course, a challenge," she said. "But I learned a great deal from these experiences which I have put to our companies' advantage by taking a lead role in growing all the companies through a blend of organic growth and the recruitment of talented and like-minded individuals to develop new lines of business."
Blending internal and external achievements is a significant part of what makes Shepherd a force to be reckoned with in the industry and she highlighted some of the achievements Shepherd Global has managed in the past few years alone. From expanding its commercial insurance product lines across its three companies, to opening the Shepherd Compello B.V. office in the Netherlands, to continuing to trade compliantly with EEA clients after Brexit, the business has consistently maintained a high pace of innovation.
The strategic growth of Shepherd Global has evolved alongside its longstanding focus on community initiatives and the group has sponsored numerous charity initiatives, including raising tens of thousands of pounds for Great Ormond Street Hospital to pay for a new surgical operating table. This work continues with its current charity partner Designability, which produces the 'Wizzybug' powered wheelchair for young children.
Read more: Women in Finance Charter signatories now over 200
"We have signed up to the Women in Finance Charter where we commit to establishing gender equality across all aspects of our business," she said, "and I am very proud to be the group's senior executive responsible for diversity and inclusion (D&I). To have achieved all this while retaining our family-owned culture, and to have championed diversity, as well as being a mother to five children, is a combination of which I am very proud."
D&I initiatives are an instrumental part of Shepherd Global's DNA, she said, and the group has worked very hard to ensure it offers a caring and welcoming environment to all employees. This means being committed to a culture where respect and understanding are fostered, and where the diversity of people's backgrounds and circumstances is positively valued. The fruits of this emphasis are evident in the success of its D&I programmes.
Over the last year, the business has exceeded its target by reaching a 50:50 gender split across senior roles, Shepherd said. This has been met through continued support for women in the workplace, women returning from family leave, and improvements in its recruitment strategy and career development programmes. Shepherd Global recognises the importance of supporting women returning to work from family leave, which is reflected in its flexible-working policy and improvements in homeworking capabilities.
"In March 2020, we adapted to working from home and quickly ensured the challenges faced by all working parents were considered and incentives supported," she said. "We recognised the new challenges balancing home and work life from home, and provided educational resources for parents and suggested adjustments to working times, and provided wellbeing resources for families."
Shepherd noted she is proud of the number of employee representatives the group has involved in industry-wide initiatives such as DIVE, LINK and WIF, alongside involvement in community and charity mentoring programmes for those living with a disability, as well as its school career guidance work. D&I is inbuilt into how she grows the business, she said, and she has always deliberately recruited people from a wide age range – from budding professionals to those who have worked in the industry longer than they might care to remember.
"We are unquestionably realising the benefits of a diverse and inclusive workforce with employees given the opportunity to demonstrate their value to our business," she said. "I would encourage everyone in the insurance industry to adopt a similar approach."
Find out more about the unique offering from Shepherd Compello, White Oak Underwriting Agency and EPG Global today.