Spring Budget 2023 – ABI reacts | Insurance Business UK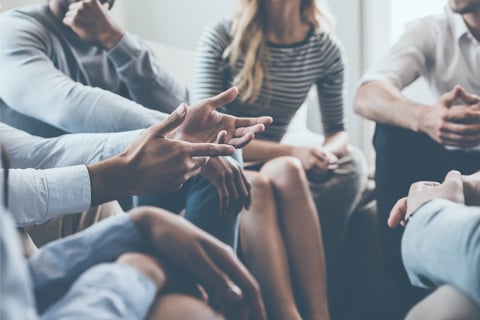 Wednesday's Spring Budget aims to achieve long-term, sustainable economic growth in the UK – the vision for which the Association of British Insurers (ABI) says is largely supported by what the insurance and long-term savings industry does.
Chancellor of the Exchequer Jeremy Hunt stated on March 15: "Today, we deliver the next part of our plan – a budget for growth. Not just the growth that comes when you emerge from a downturn, but long-term, sustainable, healthy growth that pays for our NHS and schools, finds jobs for young people, and provides a safety net for older people, all while making our country one of the most prosperous in the world."
Hunt said such growth and prosperity will be achieved by addressing labour shortages, enabling business investment, breaking down barriers to work, and making Britain a science and technology superpower.
Commenting on the Budget statement, ABI director general Hannah Gurga said: "As insurance and savings providers, employers, and investors, the insurance and long-term savings sector has a significant role to play in supporting the Chancellor's vision for growth.
"We welcome the Spring Budget which will help boost the economy, support a thriving workplace, and further the UK's transition to Net Zero. It is reassuring to hear the predictions that the UK will avoid a recession this year."
Pensions tax relief
As part of the Spring Budget, the Chancellor announced a 50% increase in the pensions annual tax-free allowance, from £40,000 to £60,000. Prior to this, the ABI called for a pensions tax relief system that incentivises work and savings.
ABI director of policy, long-term savings, health, and protection Yvonne Braun was happy to see that the government is listening to calls from the industry in this regard.
Gurga added: "The ABI has long called for changes to pension tax relief, and [the] announcement is a highly welcome move that will make a real difference for both savers and businesses alike.
"We also welcome the support for bolstering the UK's supply of independent, renewable energy and leveraging opportunities for investment in it. We look forward to working with the government and regulators to discuss how defined contribution pension fund investment can be unlocked to support innovation in the UK."
ABI interim director of general insurance policy Mervyn Skeet, however, expressed disappointment on the subject of OECD tax reforms. Skeet's comments can be accessed here.
What do you think of Spring Budget 2023? Share in the comments below.