The questions insurance firms should be asking about IFRS 17 | Insurance Business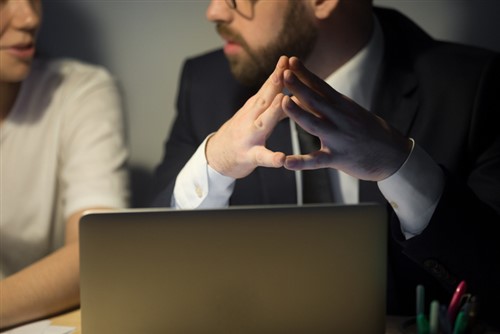 Insurance companies around the world are preparing to implement IFRS 17 – a new international accounting standard for insurance contracts, proposed by the International Accounting Standards Board (IASB).
The incoming IFRS 17 is like a hybrid of the two most common accounting approaches: the deferral and matching approach and the income statement economic value approach. The principles-based nature of the new standard will require insurers to make many technical and practical decisions that will have significant consequences for both the financial and practical impacts of implementation.
So, what are the potential business implications of IFRS 17? What questions should insurance firms be asking about business strategy, key metrics, asset liability management and investor communication? Kamran Foroughi, senior director at Willis Towers Watson, outlined several key issues insurers need to wrap their arms around before the standard is enforced in January 2021.
When should we carry out our next strategic business review?
Every few years, insurers typically carry out a strategic business review, where they question the direction of the business and work out the right objectives and strategies to take the business forward. This usually happens every three to five-years unless a business experiences a trigger, such as a change in leadership or a major external loss event.
"The question from an IFRS 17 point of view is: when is our next strategic business review going to happen? There are some firms who've already announced they're going to be doing something like this in the next year or so, and other firms maybe later," said Foroughi. "For any firm about to do a strategic review, historically IFRS has been one of the key metrics found on virtually every insurance scorecard of monitoring. Firms are going to have to start thinking about whether they should use today's IFRS or IFRS 17. We've already seen some firms doing work behind the scenes to prepare themselves for the new strategy and new metrics, and they're starting to think about how important the IFRS 17 metric will be moving forwards."
Will IFRS 17 remain a good proxy for dividend paying capacity?
For many insurance companies today, IFRS earnings can be seen as quite a good proxy for dividend paying capacity. According to Foroughi, the fundamental question insurers need to ask themselves goes beyond whether the new standard remains a good proxy for dividend paying capacity, to looking at whether IFRS 17 could impact a firm's ability to pay dividends.
He said: "That might vary depending on whether you're talking at the holding company level or at the subsidiary level. I think one question companies have to ask themselves is: does IFRS 17 as a metric make sense at a subsidiary level, or can we perhaps use some sort of local accounting standard to help maintain existing accounting at that more subsidiary level?"
What will IFRS 17 impact our communications with investors?
About a quarter of the IFRS 17 standard relates in some way to disclosure of new information and with new explanations. Under IFRS 17, not only will the main accounting statements look very different, but the notes with those statements will also be quite alien.
"Until Solvency II came along, we had a number of years where there was close alignment between the IFRS earning calculation, the solvency calculation, and what I call cash (or what's really driving dividend-paying capacity)," Foroughi commented. "It became much more important post-financial crisis when listed insurers realised they needed to really articulate their ability to pay dividends in order to get buy-in from key investors. When Solvency II came along, a wedge was driven between those metrics. It was a lot more complicated and was not closely linked to IFRS. Most insurers kept their old IFRS earnings definition, which was more closely aligned to Solvency I, and from there it became quite unclear what actually drives dividend paying capacity. Suddenly there was a lack of clarity around the external disclosures around all of this.
"We see IFRS 17 as just making this problem worse. This will be a new metric coming along, further driving apart the behaviour of the metrics, and making this explanation and linking of the metrics a much more challenging process."
To what extent will IFRS 17 be a useful metric in day-to-day business decision-making?
If insurance firms are juggling multiple metrics, this can sometimes create complications from an operational standpoint. For example, when an insurer is faced with asset liability management, they must decide which metric to manage to. They can either deliberately choose one of the metrics, manage very closely to it and accept that there will be some natural accounting volatility in terms of the other metrics. Or, they can take a more balanced scorecard approach in an attempt to minimise volatility across the metrics as a whole.
"What we see with both IFRS 17 and Solvency II coming along is that the metrics are getting driven further apart, so the question of which metric insurers want to manage to will become more important," Foroughi said. "Insurers are going to have to make key decisions about assets management, [and they're going to have to] try and explain volatility that's naturally going to occur in a coherent way."
What sort of firm are we?
When something new comes along, it can be difficult to know where to start and what to prioritise with regards to implementation strategy. Foroughi explained that IFRS 17 is a principles-based standard that allows firms many options and because of that, it's helpful for firms to work out what the potential business implications might be before finalising any business decisions.
"We see a number of firms already starting on this journey of [trying to figure out what sort of firm they are] and feeding that back into some of the technical thinking that they're developing," he added. "That's why we encourage firms to think about the business implications of IFRS 17 as soon as practically possible."