What does the future hold for insurance brokers? | Insurance Business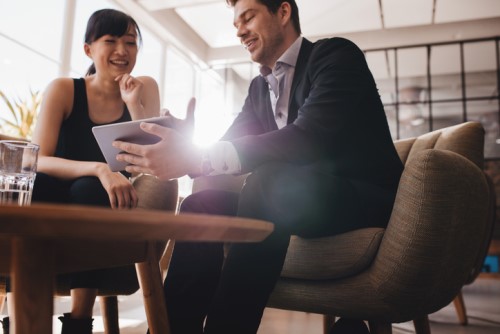 It's a question that is constantly asked – what does the future hold for insurance brokers? Various reports come to differing conclusions: brokers need to become business advisors; brokers need to keep up with digital disruptors; insurers are heading for direct. But what does a broker on the ground actually think?
"From our perspective, [the market] is very strong. Our insurer partners are supporting the broker channel and clients still value our advice," Bob Darling, group CEO at regional broking franchise Coversure, told Insurance Business.
While the market has "certainly changed" for the intermediated channel over the years, by their very nature, brokers are a resilient community, according to Darling.
"We coped with the birth of direct insurers attacking the private motor market, then price comparison sites and of course changes in the buying habits of the public. What hasn't changed is the fact that – like every other industry – the survivors are the ones who adapt to market changes and ensure that they remain relevant to the customer."
Despite the common perception that technology has threatened the status of the broker, Darling said that recent changes to the business landscape have seen "good brokers become genuine omnichannel businesses."
"A single client can find us on the internet, trade on the telephone and meet a qualified person for face to face advice, for example. We have to accept that personal and business customers are time poor, and we are now expected to provide a choice on how we engage with our customers," he said.
It hasn't been all smooth sailing, though. Asked about the main challenges facing brokers today, Darling points to regulation as being particularly demanding.
"Every business has day-to-day challenges and brokers are very good at predicting the market and taking on the challenges," he said. "Keeping up with changes in regulation can be much harder to do, particularly for smaller brokers."
Coversure, which has over
90 franchised offices in the UK
, has invested heavily in its compliance and risk team "to make sure that we keep the regulatory regime up to date for our franchise holders," he added.
Despite some of the obstacles, brokers continue to offer choice and advice, Darling concluded.
"Customers should have a choice in how they buy their insurance," he said. "As risks become more complex, so the customer needs advice on what the risks are and on the best way to mitigate those risks. In this respect, brokers are becoming more valuable every day."
Related stories:
It's more important than ever that you don't cause problems for your customers
Broker Coversure bucks trend, grows high-street presence