Daulby Read MD: Cyber is our biggest growth opportunity | Insurance Business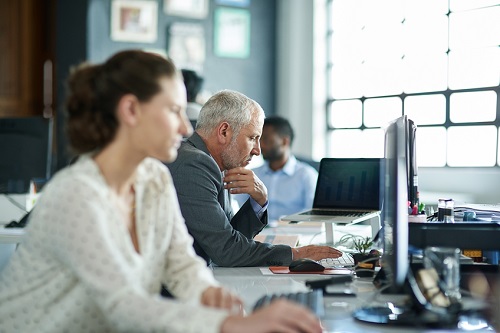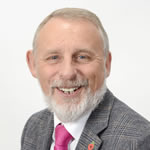 After 36 years in the industry, the managing director of Daulby Read Insurance Brokers never wants to stop innovating.
His current focus? Cybersecurity and risk management for the SME market, which he believes is underserved in the UK.
"We are in the process of devising a risk management system for SMEs, which we don't believe is out there at the moment for those businesses. At the bigger end, the Hollywood accounts, I think they are well catered for. But Mr Joe Public is probably not getting any advice," Peter Goddard told Insurance Business.
The MD pointed to government data released in April which revealed that more than four in 10 businesses in the UK had suffered a cyber breach or attack in the past 12 months.
"If that's the kind of numbers, and there are five million SMEs out there, quite a lot of them have had some kind of incident this year. I think where the whole market is at the moment, we're not doing much to help them with their risks and getting them to understand what those risks are," he said.
For Chester-based Daulby Read, cyber is not just the biggest focus, but is where Goddard sees the most growth opportunities.
"At the end of the world that I deal in, with SMEs, there is a massive disconnect between what they do and where they buy or don't buy insurance," he said. "There's quite a long way to go in talking to SMEs and getting them to realise it's a necessary form of insurance. That's why we're working on a risk management offering, because unless they actually understand where their risks are, why would they insure against them?"
Since joining the industry in 1982, technology has been the single biggest change to insurance, according to Goddard.
"When I first started in this industry there were typing pools and telex operators – obviously no-one has those anymore. We all interact with computers ourselves," he said. "It's an advantage, but we've also had to change our business."
Amid all the change, the biggest challenge facing brokers today is remaining relevant – which Goddard believes can only be achieved by bringing more to the customer.
"As an industry, to stay relevant to our clients I think we have got to grow and become more of business advisors rather than just pure insurance advisors," he said.
"We have got to bring more to the party going forward to remain relevant – because otherwise, why not go online? If you're not helping clients with other things, why wouldn't they go online and do it the easy way. That might not be the right way, but I think without us bringing more to the party we're just going to lose our client base."
Getting closer to the client, more involved in their businesses, and offering a wider range of services are Goddard's top tips for brokers in adding value.
"That's not always easy when all we do is cost them money for a piece of paper," he said. "We all in the industry know that it's a lot more than that, but unfortunately for clients who have been brought up in the Compare The Meerkat generation, they think it's more of a commodity. We have to prove that it isn't by adding value – I think that's what the broking role has to change to."